Members of TUJ's official varsity esports team working together in a Valorant exhibition match. Photo by John A. Lipartito Jr.
The Japan campus of Temple University (TUJ) is set to formally launch its esports program and academic esports certificate program in late May 2023. These additions are aimed at providing students with the essential skills and academic knowledge to navigate the rapidly growing and cutting-edge industry of esports. The courses will help students understand esports management, industry trends, legal and ethical challenges, social media engagement, and revenue production.
As consumer demand for esports and the growth of organized video game competitions have generated global attention from the entertainment, sport, and event industries, TUJ continues to prepare its students for career opportunities that respond to this demand. The university has established an official varsity esports team and is fostering its active gaming community on campus, underscoring its commitment to esports.
In conjunction with the Department of Sport and Recreation Management based at Temple University's main campus in Philadelphia, TUJ will offer four courses to serve as the foundation for understanding the business and managerial elements of esports. TUJ will start offering the course called "Esports: Legal and Ethical Challenges" from the upcoming summer semester in late May 2023, allowing students to earn credits toward the certificate program.
TUJ Dean Matthew Wilson said: "We are excited to take another step forward in our commitment to providing cutting-edge educational experiences to our students here in Tokyo with the introduction of a new academic and extracurricular program in esports. It is commonly known that esports has gained immense popularity around the world in recent years. What many people don't know, however, is the esports is a field that offers a wide range of career opportunities in business, management, broadcasting, media, art, computer science, law, psychology, and even medicine."
BEYOND ACADEMICS
In addition to academics, TUJ has launched an official varsity team to compete in national and global competitions involving the video game Valorant. Furthermore, the university has launched a website dedicated to esports, providing a platform for students to stay updated on the latest news and opportunities within the esports program. Click the following link for details: https://www.tuj.ac.jp/ug/esports
TUJ constantly strives to provide students with pathways to develop valuable skills including communication, teamwork, leadership, and strategic thinking both inside and outside of the classroom. The launch of the official Valorant varsity team provides an opportunity for students to develop these skills while fostering a vibrant gaming community on campus. University-sponsored esports teams are common in the U.S., but they are not yet widely established in Japanese colleges.
In launching its Valorant team, six students were selected to represent TUJ in external competitions. Valorant is the fastest-growing game in the world since its release in June 2020. Attracting both casual and competitive gamers, Valorant requires strategy and a high level of skill, making it an ideal platform for competitions.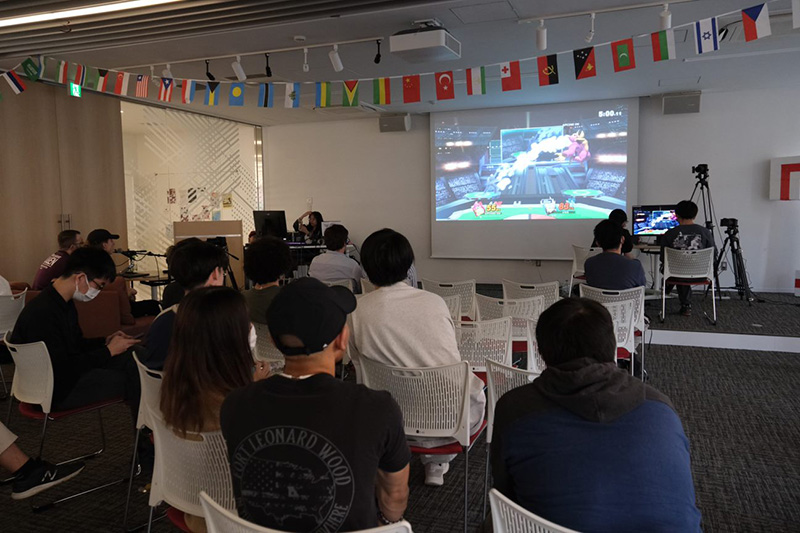 John A. Lipartito Jr., esports program manager and assistant professor, said: "We are very impressed by the skill level of each player on this team. We are excited to see what this team will achieve and looking forward to supporting them as they represent the university in various Valorant tournaments and competitions."
TUJ has plans to compete with Japan's leading national universities, as well as club teams from other Japanese public and private colleges. TUJ also hopes to take part in large-scale internationally recognized tournaments such as Red Bull Campus Clutch. Lipartito said, "This team has great potential to surprise a lot of established players not only in Japan but around the world as well."
In addition to the varsity team, the TUJ Gaming Club, led by students, has been actively bringing together students who enjoy playing both casual and competitive games. The club regularly organizes events and activities, including the exclusive TENSUMA tournament. TENSUMA is a word which combines "Temple" and the game "Super Smash Brothers Ultimate." This tournament is open to the public and brings together the best players of Super Smash Brothers from all over Tokyo. The event is livestreamed to TUJ's Twitch channel, giving TUJ students the opportunity to gain experience in live video production as well as with "shoutcasting," the gaming equivalent of sportscasting.
---
Other related stories