Ukrainian students made presentations at the reunion event held in TUJ's cafeteria on March 18, 2023. Photo by William Galopin
Temple University, Japan Campus (TUJ) has extended its scholarship program for nine Ukrainian students who were forced to flee their home country due to the Russian invasion last year. The program covers tuition and fees and will be available for a second year as TUJ is committed to supporting students' education.

TUJ's housing partner, UNINEST, has committed to providing housing support for the students for the second year of the program. In addition, ITOCHU Urban Community, KUROFUNE Design Holdings and an individual contributor have joined the initiative by offering housing assistance.

Rumiko Inoue, a student services coordinator of TUJ's Office of Student Services and Engagement, expressed her appreciation, saying, "We would like to express our gratitude to our housing partner, UNINEST, for their unwavering support in providing housing for the students. It was truly encouraging to gain additional commitments from new partners such as Itochu Urban Community and KUROFUNE Design Holdings. We are fortunate to have such valuable partners who share our mission of providing education and support to those in need.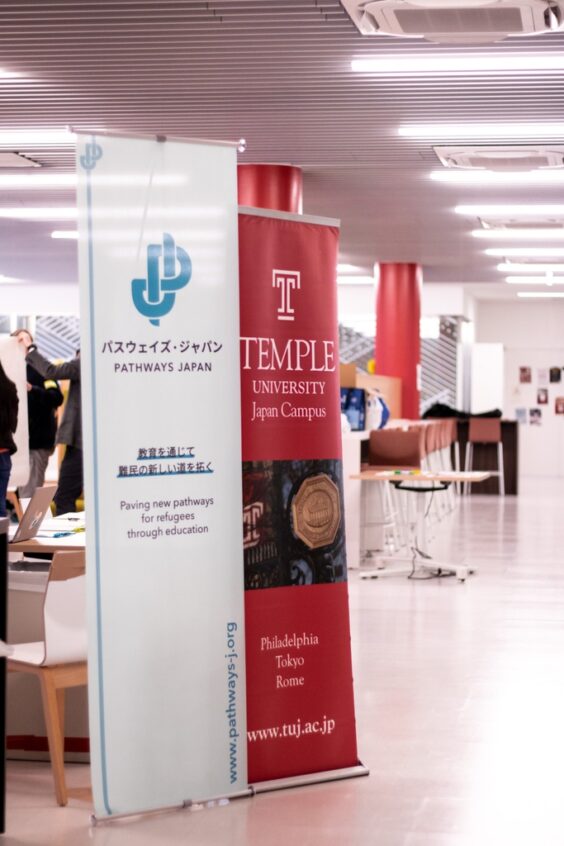 TUJ has been supporting Ukrainian students in various ways since the university unveiled the scholarship program last June and began accepting them in fall semester of 2022. Most recently, the TUJ provided a venue to hold a special reunion event on March 18, 2023, attracting about 90 students from various universities and language schools around Japan.
The one-day reunion event was aimed at providing career guidance and networking opportunities. Pathways Japan, a non-governmental organization that provides educational support for refugees, organized the event at TUJ. The event took place in TUJ's classrooms, cafeteria, and the Parliament student lounge, and included sessions on mental health featuring expert advice, as well as career information sessions.
Representatives from companies such as cosmetics firm Shiseido Co. Ltd., online lodging operator Airbnb Japan, and study app developer Monoxer Inc. offered insightful presentations about their companies and provided valuable tips on how to find a job and establish a career in Japan.
Housing Partners:

---
Other related stories