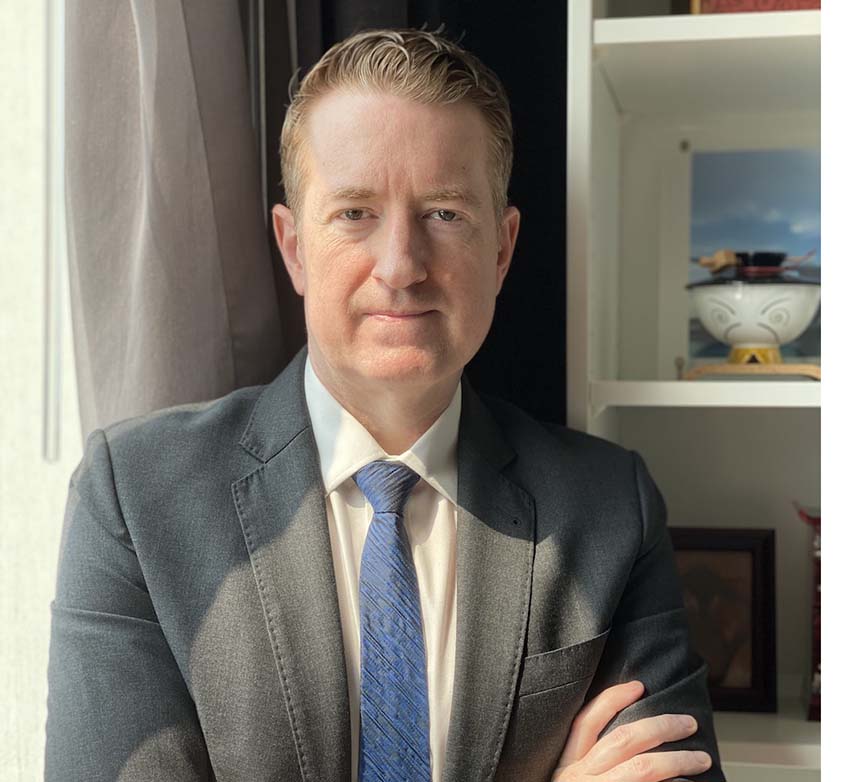 Based in Thailand since graduating from Temple University, Japan Campus (TUJ), Patrick Frantz, EMBA class of 2011, has been introducing graphene facemasks to a global market. He explores graphene's possible antiviral properties, which might help in the fight against COVID-19.
"This mask was originally developed with a partner in Thailand to address the pollution problem here," said Frantz, founder and CEO of planarTECH, a UK-based company with a presence in the UK, the US, and Thailand.
"In January, we tested the antibacterial properties graphene has. The results were surprisingly good, so we decided to accelerate mass production and put the mask on the market as soon as possible." They spent 2-3 months setting up the supply chain, and in April, right in the middle of COVID-19, it was distributed to the market.
From the demand, the company is exploring other partnerships worldwide, and currently in discussion with major airline and hotel brands. "We're in the last stages of completing a crowdfunding campaign (planartech.seedrs.com) and raised almost £400,000 (53M JPY) to expand the company.
These antibacterial, antistatic, washable facemasks, one pack of 3 masks selling at price of $24.95(2.7K JPY) are now in mass production and marketed globally, and Frantz hopes to contribute to our life under a "new normal."
One of the most successful TUJ alumni is aiming "to stay optimistic and positive through this crisis. Like past pandemics, this will ultimately pass and I do believe it will result in a net benefit for humanity."
<TUJ's responses to COVID-19>