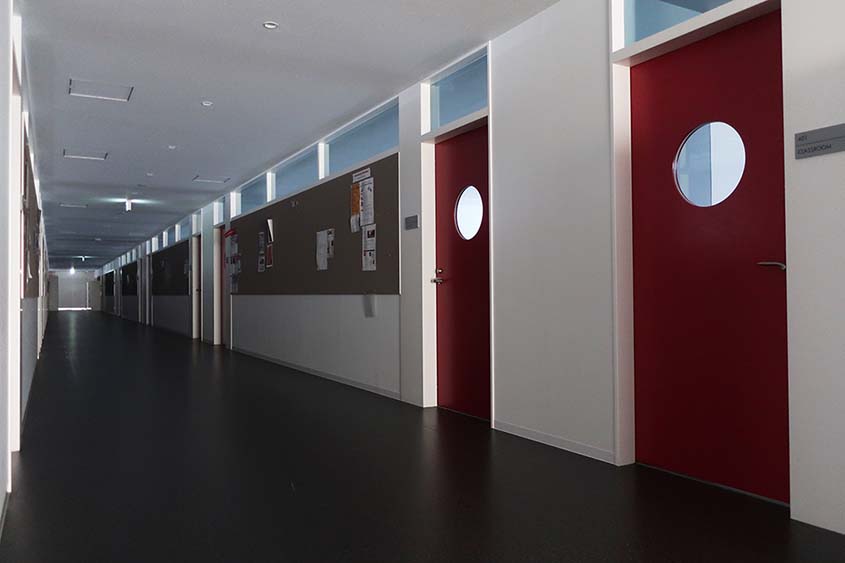 At Temple University, Japan Campus (TUJ), where foreign nationals make up around 60% of the undergraduate population, a "students first" policy has been adopted to address the various needs of students who have encountered difficulties in their everyday life due to the COVID-19 situation. The policy is designed to ensure that all students can continue pursuing their studies.
【Launch of the TUJ Student Emergency Fund】
TUJ announced on April 10 that the university would be offering a maximum of 50,000 yen to students who were encountering financial difficulties. Applications for this fund are being accepted based on individual needs and payment made accordingly once approved. This continued support is made possible by donations from both supporters within TUJ as well as many donors from around the world.
【Waiver and reduction of student dormitory fees】
Students who wish to stay beyond the end of the regular accommodation period (April 25) after the final examinations for the spring semester may do so at no additional charge until the start of the summer semester (May 25). The student dormitory fees for the summer semester have also be reduced by a third.
【Online classes for spring/summer semesters】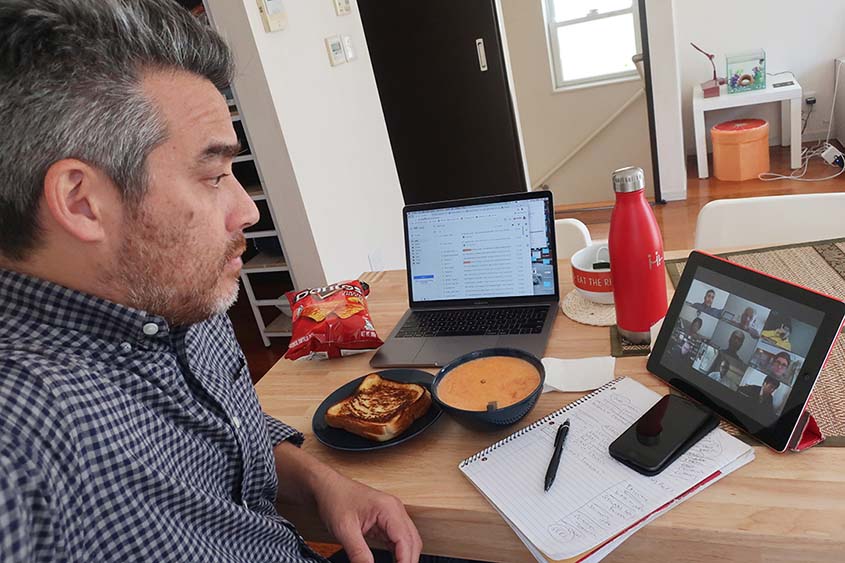 Online classes were launched from March 2 during the spring semester (January to mid-April), and will continue into the summer semester (from May 25). However, if the university deems that the situation allows for face-to-face classes to be conducted, arrangements may be made for students who wish to attend classes on site to do so.
TUJ has implemented a relief measure for students enrolled in universities abroad but who were forced to return to Japan due to the COVID-19 situation by accepting them for the "summer-semester only." Arrangements have been made with their respective home universities for 7 students to attend classes at TUJ for this upcoming summer semester.
【Relaxation of requirements for international students (on student visa) for the summer semester】
International students (on student visa) are required to be enrolled at the university on a full-time basis (9 credits) in a regular summer semester. However, international students who have remained in Japan due to travel restrictions that prohibit them from returning to their home country will have their enrollment requirements relaxed as a special measure. These students will be allowed to continue residing in Japan on their student visas as long as they enroll in a course of at least 1 credit.
【Online student support offered by university-wide departments】
Various campus services have continued to be offered online by staff and faculty. These services include tutoring, academic advising, DRS (support for students with disabilities), counseling, and career fairs. Information in English for international students also remains available, along with references to services offered by NPO consultation desks, the Tokyo Support Center etc.
【Postponement of the graduation ceremony】
The graduation ceremony scheduled for June 7 has been postponed until December 11. TUJ is currently looking to participate in online celebrations and interactive activities in conjunction with Main Campus in the U.S., as they have also canceled their graduation ceremony (scheduled for May 7).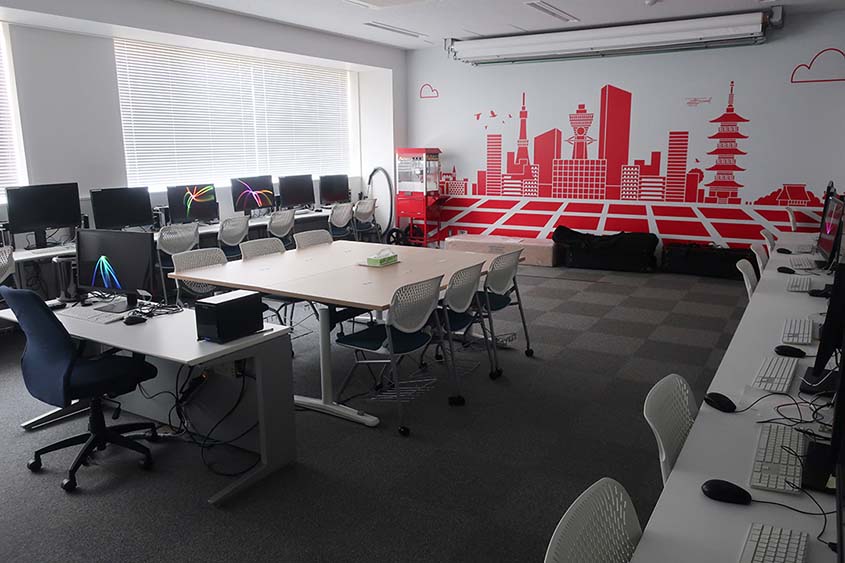 ---
Photography by George Miller
<TUJ's responses to COVID-19>