ICAS Co-Director Kyle Cleveland gives a lecture to his class.
As one of the premier academic institutions for teaching, discourse, and research related to Japan and Asia, the Japan campus of Temple University (TUJ) is proud to announce a landmark 25-million-yen (USD189,000) donation for its Institute of Contemporary Asian Studies (ICAS), made possible by the generosity of two recent TUJ graduates.
Established in 2004 as the Institute of Contemporary Japanese Studies, the success of the institute led to its broadened regional scope in 2010. Today, ICAS is a forum for intellectual and cultural exchange operating under the leadership of ICAS co-directors Dr. Kyle Cleveland and Robert Dujarric. Its mission involves providing a platform for international scholars from around the world to present and facilitate innovative discussions on critical topics. Its events are interactive as speakers provide audiences with a starting point for discussion among participants from a variety of backgrounds. ICAS hosts about 35 public lectures and symposiums annually on topics ranging from Asian politics, economics, and foreign affairs to cinema and pop culture.
The 25-million-yen donation will enable TUJ to expand the impact and reach of ICAS. Enhancements will include more university student engagement opportunities in research, networking, and career-related training. The donation will facilitate the creation of an ICAS ambassador program for exceptional university students seeking to develop expertise in Asian studies. It will also support new programming and discourse related to Asian and Japan-related studies with a specific emphasis on international relations, domestic and international politics, and areas of great importance in the region.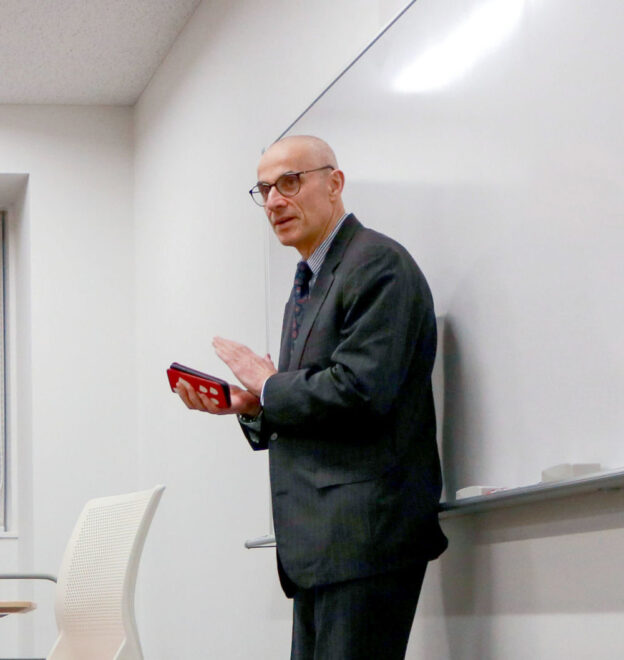 TUJ Dean Matthew Wilson remarked that "this generous investment in our Institute of Contemporary Asian Studies by two of our recent alumni is a key indicator of the quality of ICAS and its future potential. In fact, the donation is a testament to the distinctive value-added intellectual content and international experiences that ICAS provides in fostering an open-minded and thriving community of students, scholars, creators, and practitioners. As we seek to educate our students and inform the greater public about significant political, social, legal, and industrial issues in Japan and Asia, this donation will enable us to involve more learners and have an even greater impact on providing a greater understanding of Japan and the region. At TUJ, we constantly aspire to enhance cultural competency and understanding of issues impacting people from around the world."
Over the past two decades, ICAS has succeeded in providing timely information and facilitating open, fair, and well-informed discussions and critiques. It has both promoted mutual understanding and cultivated a broad network of scholars, journalists, governmental officials, military officers, and industry experts who participate in public forums (webinars, in-person lectures, and symposia) offered live in Tokyo or virtually to audiences around the world. The Institute has provided students with an interactive pathway to acquire knowledge about critical issues. This historic donation provides the foundation for even greater things in the future.
TUJ is the flagship Asian operation of Temple University, a top public university based in Philadelphia. It ranks in the top 350 of all universities worldwide. Established in 1982, TUJ is the oldest and largest full-scale branch campus of a foreign university in Japan. It was officially designated by Japan's Ministry of Education, Culture, Sports, Science and Technology as a Foreign University, Branch Campus in 2005. TUJ currently enrolls students from nearly 70 countries – nearly 2,000 undergraduate students, plus several hundred more students in its graduate programs.