Image created by Dana Stribling
The Japan campus of Temple University (TUJ) starts a new scholarship program for Ukrainian undergraduate students who have fled the country after the invasion by Russia.
TUJ is planning to provide study abroad scholarships and other financial assistance for up to 10 Ukrainian students. TUJ and its partners will cover tuition and fees while providing the Ukrainian students with airfare to Japan, a monthly stipend, and other logistical assistance. Uninest, one of TUJ's valued housing partners, has offered to provide housing for Ukrainian students.
Accepted Ukrainian students will be able to earn regular academic credits while studying in English at Temple University Japan, and later transfer the credits back to their home institutions to help expedite and ensure the acquisition of a college degree.
Interested Ukrainian students can apply for this opportunity via a dedicated online scholarship application ( https://www.tuj.ac.jp/ukraine ). The priority application deadline is set for June 15, 2022. The scholarship including the housing and the stipend will be offered between August 2022 to July 2023, but the duration could be extended depending on the availability of funds.
TUJ Dean Matthew Wilson commented, "We are extremely excited to open the doors for Ukrainian college students to come to Japan and take classes in English at the Japan campus of a highly ranked and globally recognized American university. TUJ's faculty, staff, students and supporters look forward to assisting Ukrainian students as they strive to overcome the devastation and atrocities occurring in Ukraine. We appreciate our partners and everyone looking to help Ukrainians in need."
TUJ will simultaneously participate in a scholarship program for Ukrainian students in partnership with the Tokyo-based Pathways Japan, a non-governmental organization providing educational support for refugees, and the New York-based Japan ICU Foundation, an independent educational foundation affiliated with International Christian University. Dean Wilson is set to take part in a joint online media conference related to this program on June 7, 2022, from 9:00 a.m. (JST). To participate in the press conference, please click: https://us02web.zoom.us/meeting/register/tZIlceiqqTgpHtxN8Uzx26AV5ohIANkmd7iV
About Temple University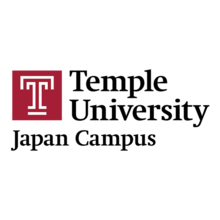 Based in Philadelphia, Temple University is a public research university that ranks in the top 350 of all universities worldwide. With approximately 36,000 students, Temple maintains a multi-campus system extending from Pennsylvania to Rome to Japan. Established in 1982, TUJ is a full-service branch campus that educates students from nearly 60 countries entirely in English in its undergraduate programs, graduate programs (law, business, graduate education) and non-degree programs.
TUJ is the oldest and largest branch campus of a foreign university in Japan, and celebrates its 40th anniversary this year. TUJ is officially recognized by the Japanese government.
About Uninest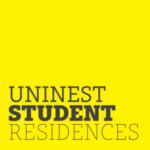 UNINEST is a globally focused British-born student housing company created by GSA, which at present operates student accommodation in a total of nine countries around the world. The brand made its way to Japan in 2018 and currently manages two large-scale properties in Tokyo: HAKUSAN HOUSE and KAMIKITA HOUSE.
UNINEST strongly believes in the importance of a fulfilling off-campus life, and it is their mission to provide their student residents with a culturally rich, community-focused, clean, and safe living environment. Considering off-campus life as equally important to hitting the books, their mission is to impact a student's journey by offering a place to make lasting memories and life-long friendships in one of the most culturally fascinating countries in the world.