Performance by the 12-piece ska funk ensemble, Zumimi & Bowpi
On March 10, 2023, the third installment of TUJ Talks, an event similar to the internationally famous TEDx Talks, took place in the Parliament on Temple University's Japan campus.
This event began as an outlet to highlight student talents, interests, and ideas, and is organized by TUJ students. The theme of TUJ talks 3.0 was "Blank Canvas", which represented new opportunities and fresh starts, and was an invitation to be creative. The students took this theme and produced everything from engaging and passionate speeches to beautifully sung duets.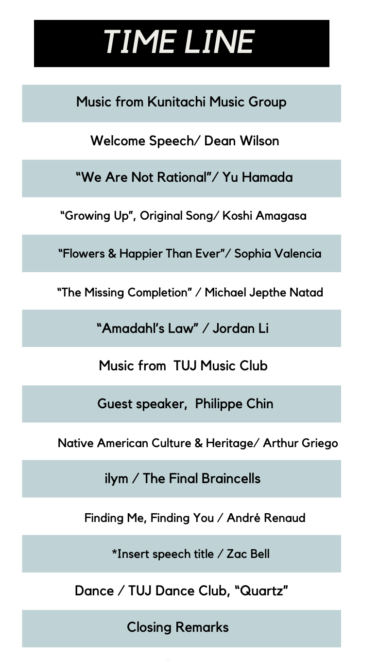 TUJ freshman Chisato Odaka, the organizer of the event, shared what motivated her and her team saying, "TUJ is such a diverse place, and if you don't talk to people you might only recognize the differences between you and other students rather than commonalities. But by providing a platform for students to share their ideas, the audience could feel connections with the performers."
The event started off with a lively special guest performance by the 12-piece ska funk ensemble, Zumimi & Bowpi. Student speeches followed with talks connecting economic principles with human nature, explaining why creativity is a great tool for self-expression and finding who you are, and how to bridge potential international barriers caused by language or perceptions. Next students performed both original songs and covers. TUJ Talks 3.0 ended with an energetic and well-choreographed performance by Quartz, TUJ's dance squad.
For most of the students, it was their first time performing and speaking on stage, but for Khy Verano, a sophomore and returning performer, performing a duet as The Final Braincells this year was also about looking back on her past. "I performed last semester, and although it was nerve-wracking, I actually enjoyed it. I chose to sing a song a friend recommended.  I really liked the guitar and lyrics. Now every time I hear this song, I think of my friend."
The night left students pondering about what makes people think the way they do, how to reflect on the past, how self-expression can help us grow into the best version of ourselves, and how to understand and learn about people who have different cultural backgrounds.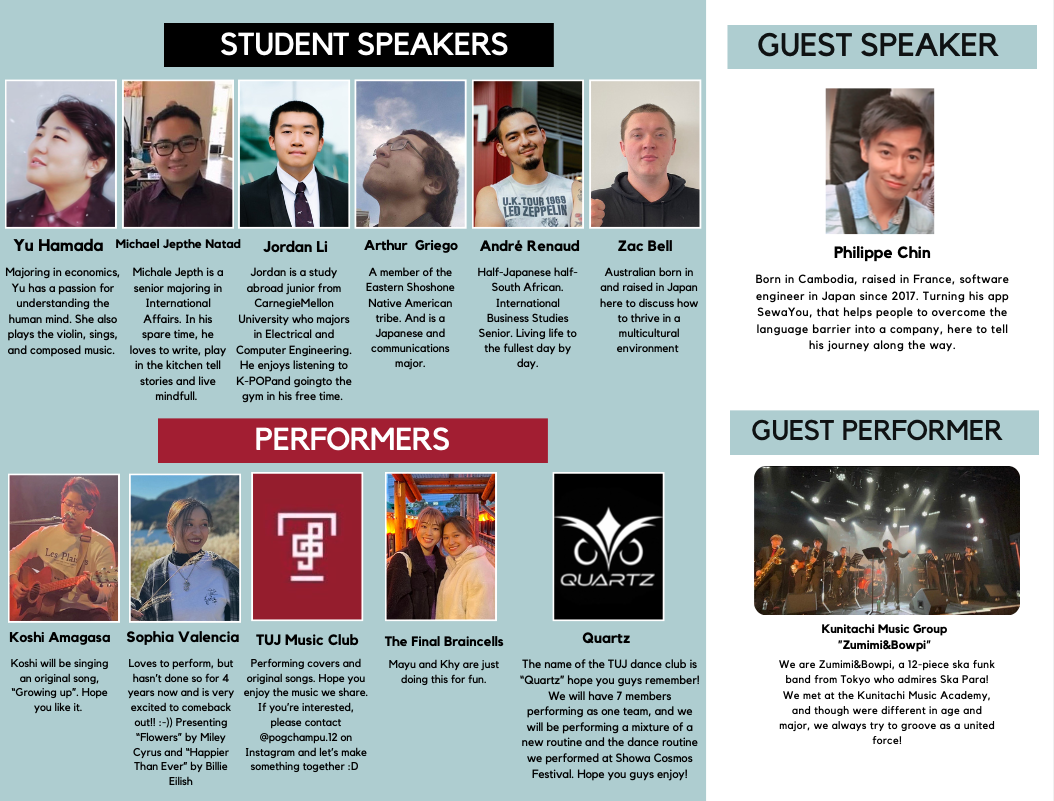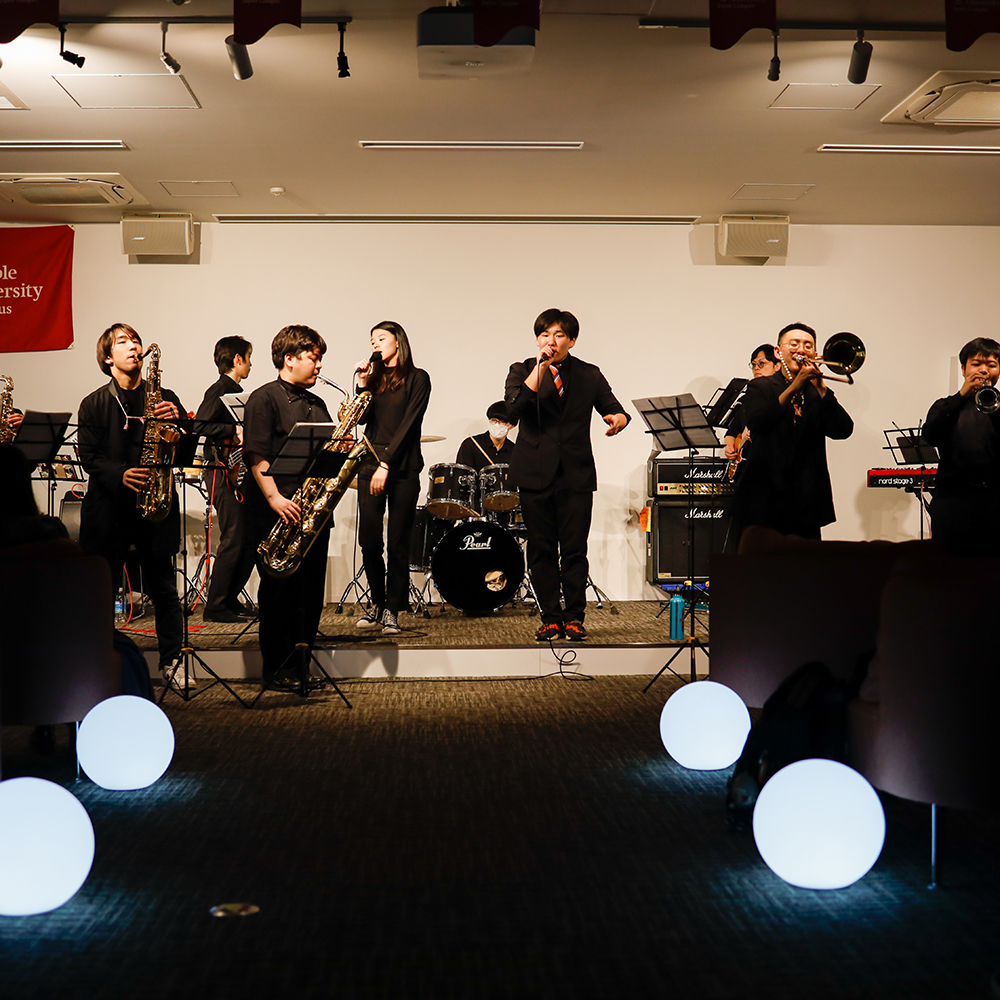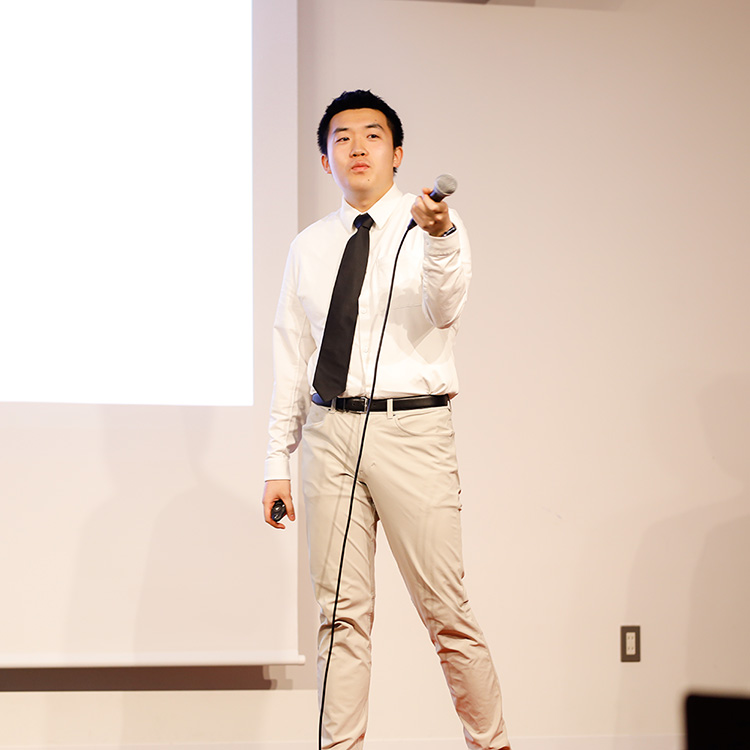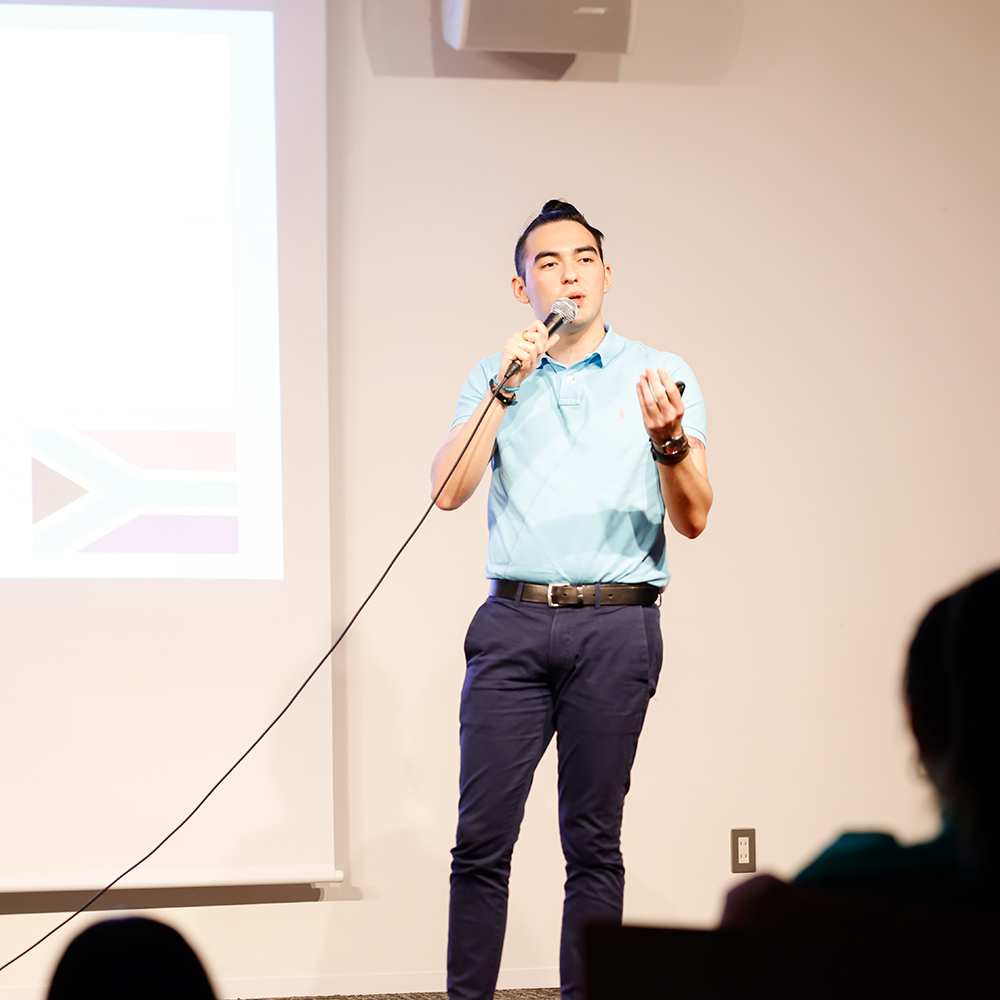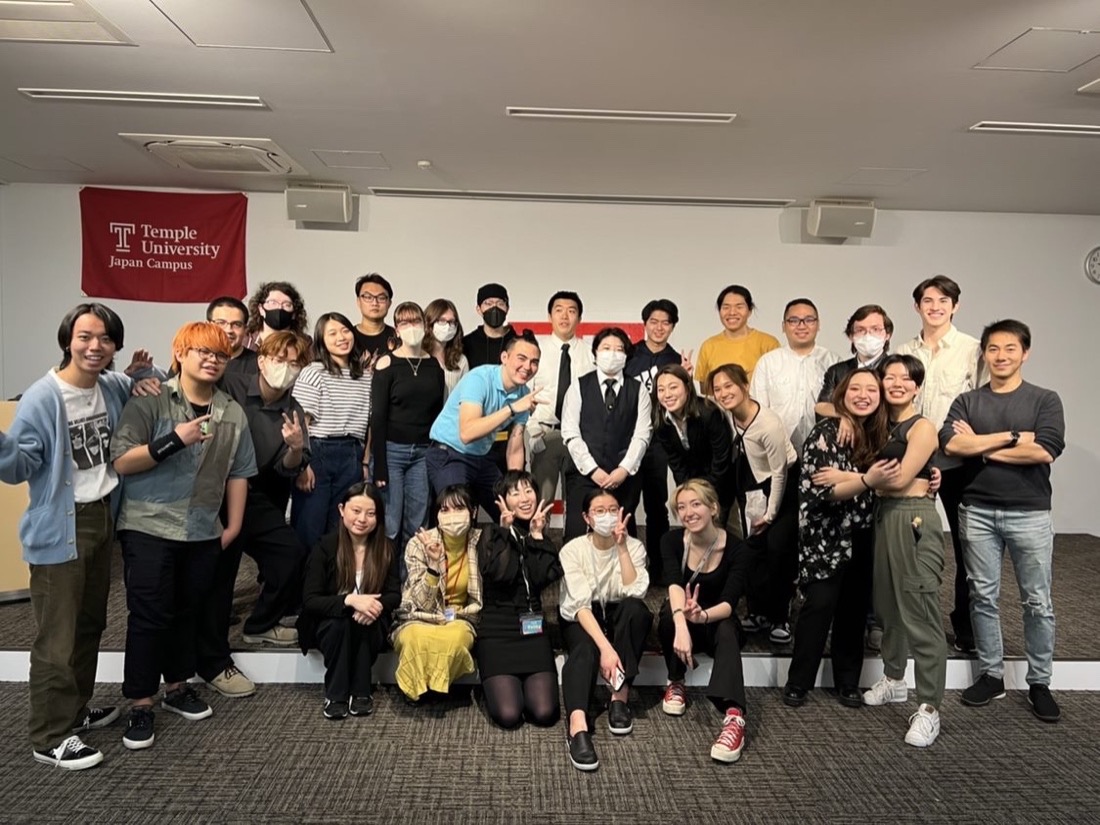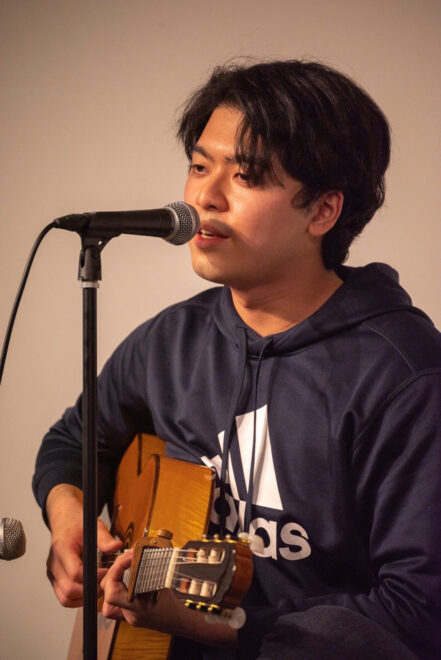 TUJ Talk Official Instagram Account: @tuj_talks
Student Writer: Saya Iki, international Affairs Major
---
Other related stories