Temple University, Japan Campus (TUJ) is committed to helping students continue their education through the coronavirus pandemic. TUJ Student Government has been reaching out to the local Sangenjaya community to help students in this difficult time. They negotiated with some local restaurants to offer discounts to TUJ students, faculty, and staff.
Why conduct events and work with the local community during a pandemic?
"The main purpose of the TUJ Student Government is to make school fun and exciting. When we started talking about this outreach project, we knew that there were local stores suffering from the loss of customers due to the coronavirus pandemic. We also felt that TUJ students and employees weren't as involved in the community as we hoped, so we wanted to use this opportunity to build relationships in the Sangenjyaya community. We thought the best way to do that is to get students, faculty and staff to visit the stores and interact with them." said James Rapp, Student Government treasurer.
Student Government wanted to provide not only discounts, but a list of places where students might like to eat. Many TUJ students aren't from Tokyo, are not familiar with Sangenjaya, and did not know anywhere to go for meals. They just ate lunch from convenience stores. This gave Student Government the idea of providing a list of restaurant suggestions.
TUJ Student Government negotiated the following discounts in Sangenjaya.
Blue Bottle Coffee Sangenjaya Café
Crisp Salad Works Sangenjaya
Domino's Pizza Setagaya Park
Fungo
Kitchen Origin
Ten Fingers Burger
"Our goal is to revitalize our association and become a real student government that can work as the true voice of students. We want to represent students and take action on their behalf. That is our ideal and what we are aiming for." said Toshimasa Hatori, Student Government vice president.
TUJ Student Government is looking forward to expanding the number of stores that offer discounts.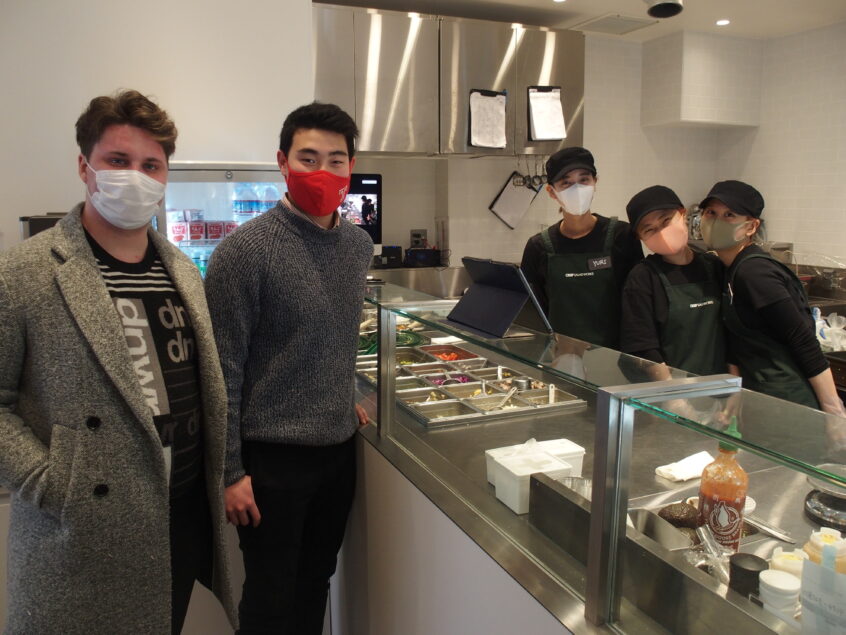 Facebook <https://www.facebook.com/TUJStudentGovernment>