A presentation by students taking "Community Arts and Culture Development Practice," a course offered jointly by Temple University, Japan Campus (TUJ) and Showa Women's University (SWU), was held on November 30 in Cosmos Hall at Showa Women's University. The course involved art and art history students at TUJ and SWU forming groups and studying community art activities. The presentation was bilingual (Japanese and English).
The students were divided into four research areas: "Proposals for Setagaya Art Museum," "Art Production and Art Management," "Documentation," and "SWU x TUJ Community". Each team visited the Sangen-jaya area to make their own observations regarding their research area and community art, and enlisted the help of local artists and volunteers for the project. As it was a collaborative effort between TUJ and SWU, each team made an effort to have something "international" throughout the project.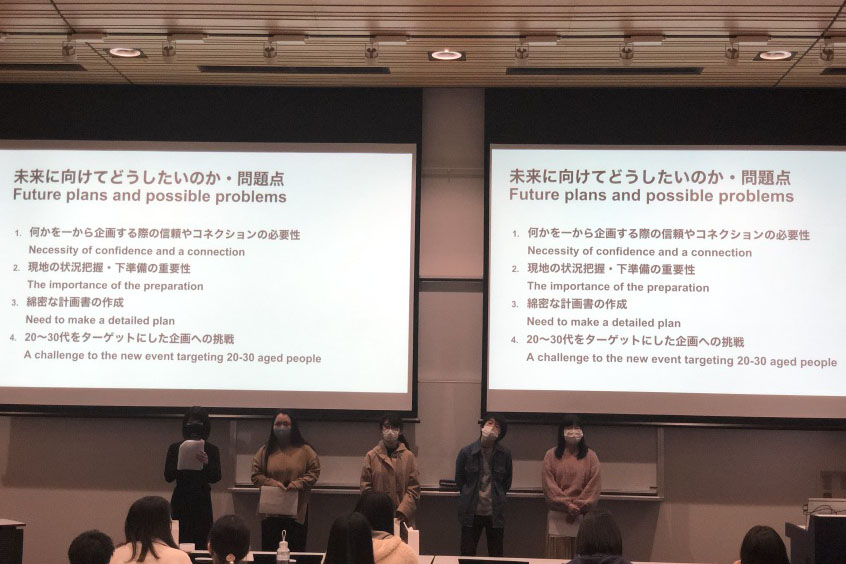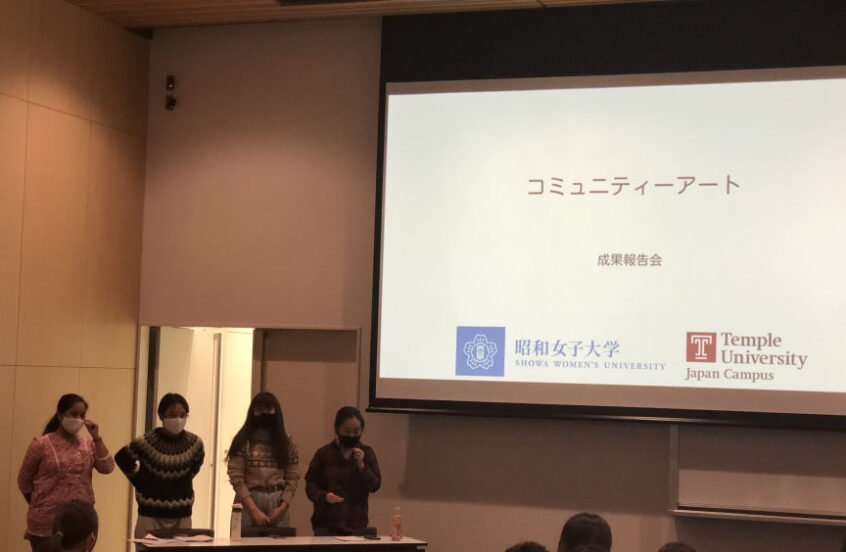 Students from Showa Elementary School and Showa Children's School, which are adjacent to SWU, participated in the art production team's presentation and reported how much fun they had. During the presentation, the students spoke on the difficulties of planning and managing the event, as well as what they learned from the participants and how the experience gave them a sense of accomplishment. The students did not want to end the exchange between TUJ and SWU, and thought about how they would apply what they learned from this class to the next.
This is the first collaborative course held by TUJ and SWU. It has facilitated exchanges between students from both schools, and provided the Sangen-jaya community with a new combination of art and English. The course will be offered again next year to further the relationship between TUJ and SWU.
---
Text: Shunya Fukuda: TUJ International Business major, TUJ student writer