How to deal with difficult students and their behavior, and where and how to get help, are important questions. Temple University, Japan Campus (TUJ) invited two experts from Main Campus to discuss the issues of how to better serve TUJ's diverse student body and provide training for its faculty and staff during the week of January 27.
"Nowadays there have been increasing needs to support students in various ways, especially as we see more and more diversity in their backgrounds," says Senior Associate Dean Chie Kato. "Professors interact with students on a daily basis and in many cases they are the ones who first start to notice any signs or symptoms, say, when students are in a difficult stage of their life, or distressed. We, as an American institution, would like to provide a training opportunity for FD/SD (faculty development / staff development) by utilizing our resources and reinforcing such a support system as the 'CARE team' on campus."
The CARE (Campus Assessment, Response, and Evaluation) Team is an inter-departmental student assistance group consisting of faculty and staff. They review cases when students are referred to be in need of aid with any problematic issues. In the U.S., as a result of the 2007 mass shootings at Virginia Tech, CARE teams have been formed at many universities nationwide to prevent student issues from possibly developing into a crisis. The CARE Team has been in place at Temple's Main Campus since 2008. Following the model of the Main Campus, TUJ implemented it in since 2017.
Student Behavior Workshops: "CARE vs. Conduct: When to Refer?"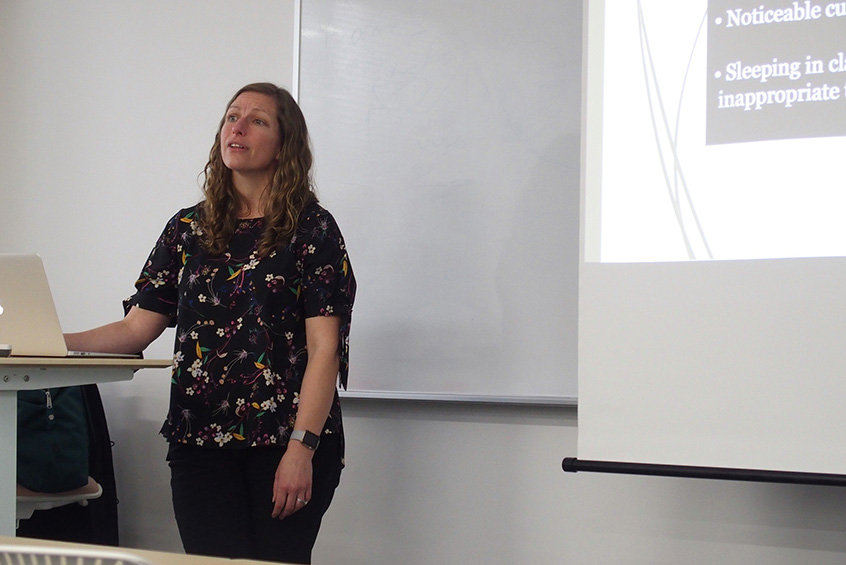 In the workshop sessions, Temple University (TU) Senior Associate Dean of Students Rachael Stark, Ph.D. went over the CARE Team system in place at TUJ, which is a multidisciplinary body of stakeholders from across the institution. It consists of representatives from the Office of Student Services, Academic Advising, Disability Resources & Services, faculty, and Counseling Services and the TUJ senior associate dean. The team collects information pertaining to the student and the situation from multiple sources in order to determine the most appropriate course of action. The team's role is to determine effective strategies for addressing the concern and identifying the responsible parties for enacting those strategies. The session included discussions on how to identify alarming behaviors and how to handle such behaviors in a concrete manner, as well as the process of making a referral to the CARE Team. A few case studies were discussed.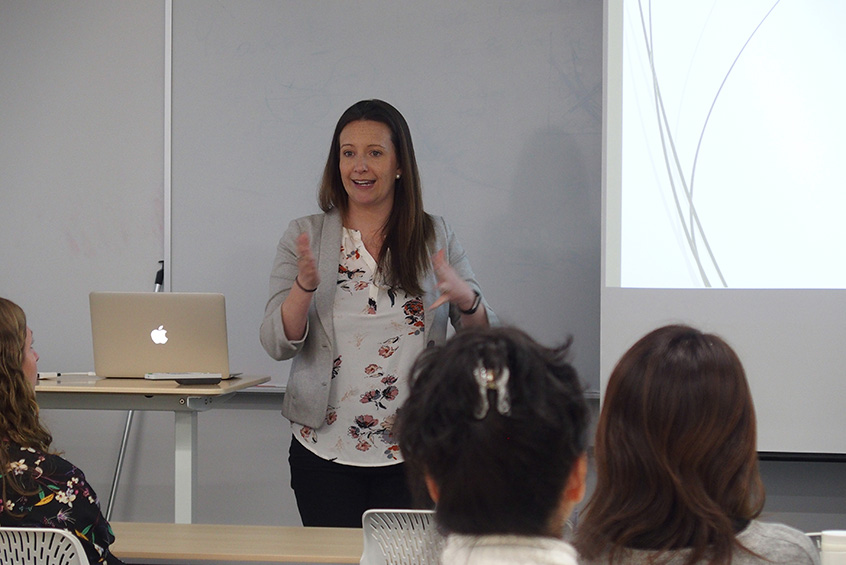 Another trainer, TU Assistant Dean of Students Megan Patrick, discussed when and how to understand when behavior becomes a Conduct Code violation. The major conduct violation are academic dishonesty, threats and assault, harassment, and disorderly conduct. However, conduct referrals should also occur when university activities such as teaching, research, organizational meetings and campus-sponsored events are disrupted. Sometimes CARE cases develop into conduct violation and Assistant Dean Patrick discussed the steps to be taken when faculty or staff encounter such cases. She emphasized the importance of working collaboratively across the university and shared her tips on handling cases.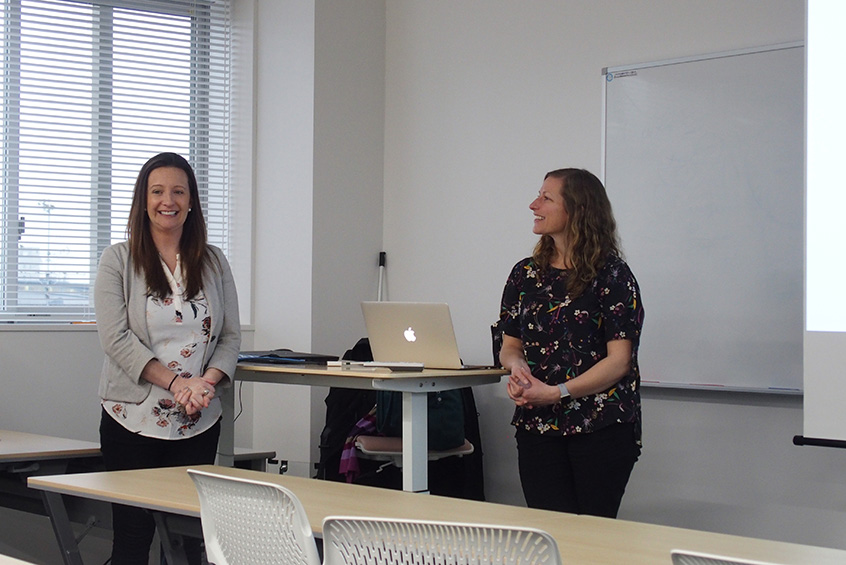 In addition to the workshops, Stark and Patrick were available for individual sessions to discuss specific issues with faculty and staff.