Temple University, Japan Campus (TUJ) has joined "The 12th UNHCR Refugee Film Festival 2017 – School Partners" initiative for the first time.
The initiative represents UNHCR's effort to promote understanding of refugees through movies. Educational institutions participate as "school partners" to host their own screening events. TUJ joins UNHCR in supporting refugees and raising awareness by organizing a film screening of "Nice People" on campus on Friday, October 6. This is part of TUJ's 35th anniversary events. (See below for details) The screening is open to the public, as well as to TUJ faculty, staff and students (who come from over 60 countries).
Mr. Dirk Hebecker, UNHCR Representative in Japan, will be delivering an opening address at the event.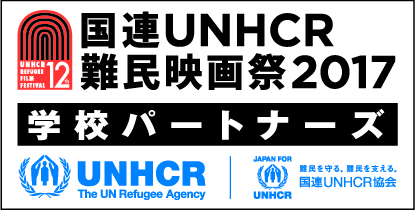 UNHCR Refugee Film Festival 2017 – School Partners – Screening Event
Date:

Friday, October 6, 2017

Time:

15:00-17:00 (Doors open at 14:30)

Venue:

Temple University, Japan Campus, Azabu Hall 1st floor "The Parliament"

Admission:

Free admission (Open to the public and to the entire TUJ community – students, faculty and staff. No need to register.

Organized by:

Temple University, Japan Campus

Supported by:

UNHCR Representation in Japan / Japan for UNHCR
Note: Film with English and Japanese subtitles. (The event will be held in English.)
About the Movie – "Nice People"
A group of refugee youths from war torn Somalia find themselves in Borlänge – a small village in Sweden. Though facing many challenges in integrating into the community, one day, a local entrepreneur proposes the creation of a first ever Somali 'bandy' team –a traditional winter sport played on ice – to build a bridge with the local community. During the course of the training for the World Championship, the youths slowly started to share their horrid experiences and the sense of utter isolation in a land that was so foreign to them. Will bandy be able to become a bridge between the communities, and provide the youths with hope for the future?
Region:

Europe (Sweden), Africa (Somalia)

Directors:

Karin af Klintberg, Anders Helgeson

Country:

Sweden

Year of production:

2015

Mins:

96 min.

Supported by:

Embassy of Sweden in Tokyo, Swedish Film Festival

Category:

Documentary

Languages:

(Sound) Swedish, Somali, English

Languages:

(Subtitles) English, Japanese