On October 21, Temple University, Japan Campus (TUJ) will hold a symposium commemorating its 35th anniversary.
This symposium will explore the history, mission and academic vision behind the creation of a successful and thriving American institution of higher education in Japan. It will highlight the institutional strengths and strategies that led to TUJ's success, and explore its plans for the future.
When TUJ opened its doors in 1982 it mainly targeted local Japanese students. 35 years later, the university has developed into an institution with an undergraduate enrollment of approximately 1,200 students and a multicultural student body, of which over 60% are from the U.S. and other countries all over the world. In addition to the undergraduate program, the campus now offers a total of seven programs including MBA and Law programs, Graduate College of Education, along with non-credit Academic English and Continuing Education classes.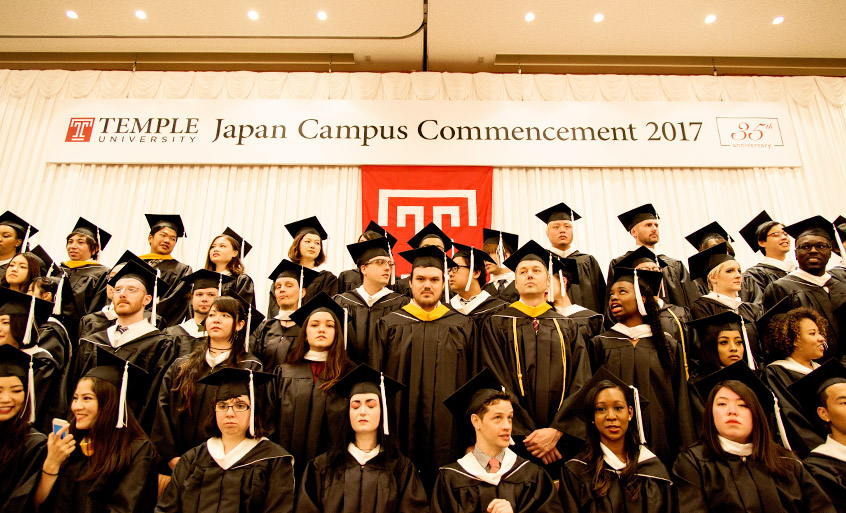 The event features two former deans of TUJ, Rich Joslyn and Kirk Patterson, and the current dean, Bruce Stronach.
The venue is at Showa Women's University, Sangen-jaya Campus, where TUJ is set to move in Fall 2019.
Date & Time:

Saturday, October 21
14:00-16:00 (Doors open at 1:30pm)

Venue:

Aurora Hall, 6F of Building 8, Showa Woman's University Campus

Registration:

Deadline:

Friday, October 6

Registration closed.


For media, please contact tujpr@tuj.temple.edu by Friday, Oct 20
Note: Free adimission (Open to the public –including university administrators, TUJ community)