Three seasoned senior corporate executives have been appointed by the Temple University Board of Trustees in Philadelphia to serve as members of the Board of Overseers* of the Japan campus of Temple University (TUJ). The new members, who are from the consulting, asset management and pharmaceutical industries, will further enhance global expertise, innovative mindset, and extensive leadership experience to help meet the needs of the students as TUJ celebrates its 40th anniversary this year.
The new members were appointed by the Board of Trustees, the highest decision-making body of Temple University in Philadelphia. TUJ's Board of Overseers* is an advisory group that brings together leading experts from outside the university to provide both academic and administrative support to TUJ. The Board of Overseers was established and authorized by the president of Temple University and the Board of Trustees in February 2011. The Board of Overseers also acts as an intermediary between TUJ and organizations and individuals outside the university.
About Temple University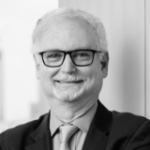 David Semaya, a Temple University alumnus, is executive chairman and representative director of Sumitomo Mitsui Trust Asset Management Co. Ltd. He focuses on innovation and developing human capital across different and complex cultures and business models. He demonstrates a strong track record of strategically leading, growing, and restructuring both scale businesses and new ventures. He is particularly adept at initiatives in a regulated business environment across multiple jurisdictions in banking, asset management, real estate, pension funds, insurance, and wealth management. Semaya currently serves as the chair of the Investment Company Institute's Pacific Policy Council. He was formerly a trustee director for one of Europe's largest pension funds and former treasurer of the American School in Japan.
About Temple University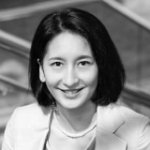 Catherine Ohura is the Representative Director and General Manager of the Japan subsidiary of U.S.-headquartered Labcorp Drug Development. She has worked in the pharmaceutical industry in the U.S. and Japan for more than 20 years. She holds a BS in Chemistry from the University of Denver, an MS in Regularity Affairs and Quality Assurance from Temple University School of Pharmacy, and enrolled in a PhD program at Capella University in Organization Management, Project Management specialty (completed all but dissertation). She holds a PMP (Project Management Professional) certification. She sits on the Board of Governors of the Tokyo American Club.
About Temple University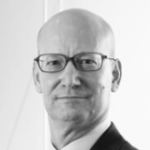 Steven Greenberg is the partner in charge of the Tokyo office of Heidrick & Struggles. He is a member of a major Japanese business lobby Keizai Doyukai (the Japan Association of Corporate Executives) and was a member of the Board of Directors of Nishimachi International School from 2014 to 2020. He also previously chaired the membership and nominating committees at the Tokyo American Club. He holds a BA from the University of California at Berkeley and an MA in international affairs, international finance and business from Columbia University.
Please click the following link to see the entire list of the Board of Overseers: https://www.tuj.ac.jp/about/japan-campus/board-of-overseers
Temple University is a public, comprehensive university located in Philadelphia, USA, with approximately 36,000 students and eight campuses including one in Japan. Times Higher Education ranks Temple University as one of the top 350 universities in the world. TUJ allows undergraduate and graduate students in Japan to complete their degrees from Temple University USA at an affordable tuition rate, without having to travel to the United States. Since its founding in 1982, TUJ has excelled in building bridges across cultures and advancing the globalization of higher education. With the support of the Board of Overseers, TUJ will continue to encourage students to think globally, pursue their educational and career goals, and encourage a multicultural, cooperative, innovative, and entrepreneurial mindset.
*Board of Overseers: An advisory body common to U.S. universities, different from the "Board of Trustees" defined in Japan's Private School Law.