Students on TUJ campus amid the pandemic. Photography by Dana Stribling
More than 350 students are waiting overseas, hoping to start or continue their college life at Temple University, Japan Campus (TUJ). While some of these students have been able to study remotely from their home countries and across different time zones, they haven't been able to enter Japan for in-person instruction due to immigration restrictions adopted by the Japanese government to prevent the spread of the coronavirus pandemic. They are keeping the faith, hopeful that they will be able to join their classmates in person sooner rather than later.
Uncertainty heightened after Japan announced in late November that it would again close its borders to new foreign entrants to prevent the spread of the omicron variant of the coronavirus. Closed from early January through early November 2021, the country's border opened briefly during November.
For approximately three weeks, it appeared that international students desiring to study in Japan had new hope. As a prerequisite to entry, however, Japan added a new layer of difficulty. A student who had received their Certificate of Eligibility (COE), the permission document typically required to apply for a long-term visa in Japan, was newly required to also apply to the Ministry of Education (MEXT) for a certificate confirming the student's commitment to satisfy all health and quarantine requirements upon entry into Japan. To even file a visa application for entry into Japan, the COE and new MEXT certificate were required. Only students holding a COE issued before March 31, 2020, were eligible to apply for the MEXT certificate in November.
As of December 20, 2021, a total of 352 TUJ students hold a valid COE and are waiting outside Japan. During the very small window in November, no TUJ student who originally received their COE last year was able to secure entry into Japan. Students who hold a COE issued after April 1, 2020, are still unclear as to when they can even apply for the MEXT certificate or file a visa application.
Passionate About Studying Japanese
Emily Potter, a junior majoring in Japanese, finished her first semester at TUJ this fall 2021 semester after transferring from a college in New Jersey. Potter was originally set to start in the fall semester last year but decided to defer her plans due to the global virus outbreak. Her memories about Japan go back to her childhood when she was collecting Japan-branded erasers. She fell in love with Japan even more in high school through Japanese television programs and listening to Japanese music.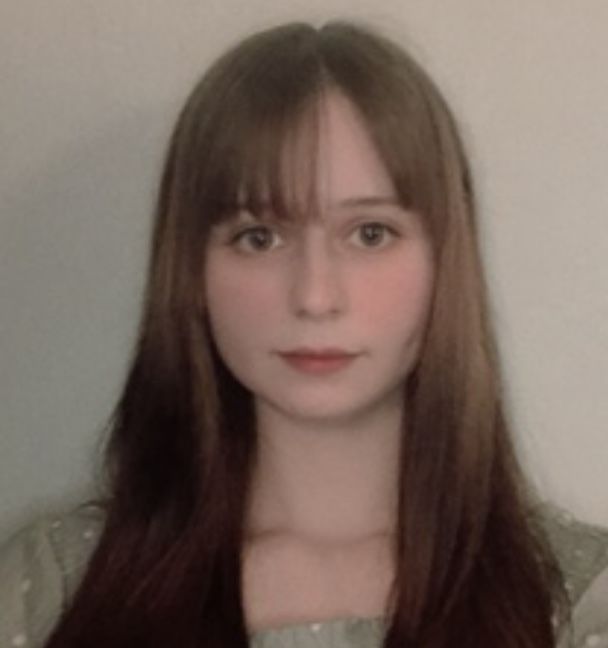 "I am very passionate about studying Japanese," Potter said. "Along with studying in Japan, I also want to live in Japan. I want to explore the whole country and see everything I can. Even though I have never been to Japan, I have this feeling inside me that no matter what, I must go," she added.
Emily's major is Japanese; she wants to be at a level where she can talk to people comfortably, as well as read and listen in Japanese. Her goal is to be a translator after graduating from TUJ. Nevertheless, her experience during this past semester was difficult as she had to take the courses remotely in a different time zone. "Honestly, it was hard because some of my classes were held in the middle of the night at 3 or 4 a.m.," Potter said. "I had a class before that class which ended around midnight, giving me about three hours of sleep sometimes. It was really difficult, but I managed."
About 60% of the students at TUJ are international at present and the university continues to offer a combination of in-person, hybrid, and online courses this past semester to accommodate students inside and outside of Japan. TUJ is the largest and longest-running branch campus of a foreign university in Japan, which celebrates its 40th anniversary in 2022. TUJ offers education to almost 1,500 undergraduate students as well as students in the master's, doctorate, and non-degree programs.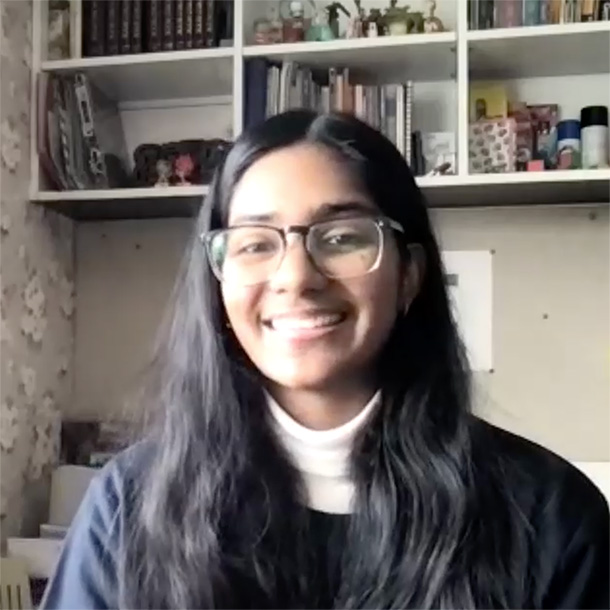 Want to Take a Studio Class
Tahera Vajihi, a sophomore majoring in art, has been taking her classes remotely from Hyderabad in India since enrolling at TUJ during the spring 2021 semester. Vajihi, who took art classes during high school, wanted to study abroad for her higher education. She chose Japan to study art, saying that the country has a cultural environment that blends both the modern and traditional.
Vajihi has taken a series of courses, such as learning about drawing techniques, studying contemporary Japanese art in the post-war era, and a foundation course in history. "I want to take more of my major classes when I'm in Japan," she said. "Most of my classes are art studio classes which I haven't been able to take. I want to take a studio class to get the hands-on and in-class experience when I'm in Japan."
Matthew J. Wilson, head of the Temple University's campus in Japan, looked back on his own experiences in Japan and how they influenced his life since he first visited the country in 1989. Wilson is an alumnus of TUJ's law program. He returned to TUJ from 2003 to 2009 to serve as a law professor, senior associate dean, and general counsel. His experience in Japan led him to become an international lawyer to bridge the gap between the U.S. and Japan, facilitate international business, and subsequently focus on education involving Japan.
"The reason I'm at TUJ now is to provide students with an experience that was similar to what I experienced when I was 19 years old when I first came to Japan," Wilson said. "Because of my positive experiences, Japan has become part of my fiber, my fabric and it became my future. I've been built into being an international lawyer that bridged the gap between the U.S. and Japan. It helped me become an expert on global business, global intellectual property. It helped me become a professor administrator then president of a couple of universities in the United States and now at TUJ. I am leading TUJ now because I want to provide others with a positive experience in Japan and a springboard to a successful future as a global citizen and leader."
Wilson said that he is very concerned that the prolonged immigration ban will discourage even more potential advocates of Japan and hinder opportunities for the country to benefit from these foreign students. "There is value in studying abroad and study abroad needs to be prioritized because it impacts not only the future of those individuals but for the country, it impacts culturally, politically, and economically having those students here," he said. Wilson continued that "many students have already given up on Japan due to the closed borders and opted for other countries. The likelihood that these students will have the transformative experience in Japan that I encountered during my formative college years has dropped significantly." Wilson observed that "Japan has the ability to admit new foreign students into Japan in a safe and effective manner through quarantines, testing, and other measures. For the future and well-being of the country, I strongly hope that Japan broadens its mindset and starts admitting new students – especially those who are already remotely studying from overseas."