Photo of Naomi S. Moore (left) and Naoto Uono (right)
We are just a few days away from the graduation ceremony for the Class of 2021 at Temple University, Japan Campus (TUJ). The moment that graduates have been waiting for so long and dreamed of will soon take place at 2:30 pm on Sunday, June 6 at Showa Women's University Hitomi Memorial Hall.
Two graduating students, Naomi S. Moore, B.A. and Naoto Uono LL.M., will give speeches representing fellow graduates in the undergraduate and graduate programs (Education, Master in Management, and Law). To get to know about them more as person, we asked a couple of questions.
Naomi Sanyika Moore (Bachelor of Art, Psychological Studies)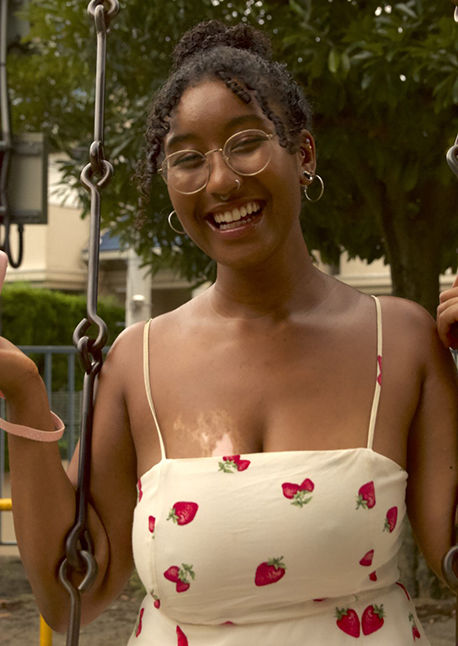 Originally from Washington state, Moore joined TUJ in 2019 and majored in Psychological Studies. She is a research assistant for Hiroshima University's BMK Digital Cognitive Neuroscience Lab. She recently received Temple University's Livingstone Undergraduate Research Award in Social Sciences for her TUJ-based research project, Development of the Student Sexual Health and Well-being Questionnaire. Moore hopes to build a career in international school counseling and program development.
What will you miss the most about your time at TUJ?
The TUJ campus for me was a place where I would be able to find people I could always connect with. Just being on campus and saying hi to people I know made me feel like I had a place I belonged. TUJ has so many students with different backgrounds and so sometimes it is easy to feel disconnected, but I feel really lucky for having been around to get to know them. It made me so much more ready to connect across the differences. I will miss that because it was challenging, but it was also very exciting. I will also miss having conversations with the cool professors and friends. They made it feel like there was a community I can always come visit.
What was your childhood dream?
I wanted to be a child psychiatrist or a video game designer. It was very inconvenient because they were very different career paths. I am studying psychology and following my childhood dream of being a therapist. But when I was at TUJ and took the Video Game Industry & Culture class, we actually got to make a video game! For our final video essay, I did mine about mental health representation in video games and I learned that they work with clinical psychologists when they make their video games. So my childhood of being both a psychiatrist or a therapist and a video game designer might come true!
Naoto Uono (Beasley School of Law, LL.M. in U.S. Law)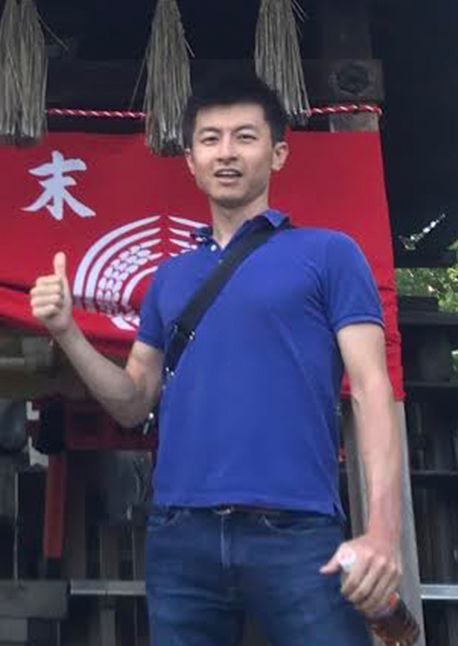 Uono was born in Niigata Prefecture and graduated from Hitotsubashi University in 2015. He has since been engaged in work related to Japanese equity and OTC derivatives at Citigroup Global Markets Japan Inc. He entered Temple University, Japan Campus in 2018 to pursue his degree in the LL.M. (Master of Laws) in U.S. Law program.
Tell us about your most memorable experience at TUJ.
I would say that my most memorable experience was the classes themselves. The content covered in classes was extremely interesting. Studying with other ambitious students with wide experience was incredibly stimulating. The study group my classmates and I organized at cafés were also really fun, and the time I spent with them has helped me grow. Many of my classmates were legal associates and lawyers, with each company having a different culture, so it was really enjoyable interacting with them. This made my time at TUJ really refreshing.
What are your plans for this summer after you graduate?
I hope to try skydiving for the second time in my life. I recently attempted indoor skydiving, and I would love to enjoy the thrill of experiencing the magnificent world from an altitude of 4,000 meters again.
What are your goals and dreams for the future?
I enrolled in the Bachelor of Laws program for my undergraduate degree after I decided in high school that I wanted be a lawyer, but the courses offered by other departments were also very attractive, so I took classes across different fields. After graduating, I decided to find a job without taking the bar exam, but after I graduate from TUJ, I hope to take the bar exam.
Moore's and Uono's speeches and the graduation ceremony will be broadcasted live on the internet and can be watched from anywhere in the world.
To watch the live broadcast, check out our Graduation 2021 page or TUJ YouTube Channel
You can also follow the highlights of the ceremony by using the hashtag #TUJGrad2021.
Note: By using the hashtag #TUJGrad2021, you acknowledge consent to having your post re-shared on Temple University Japan's official social media accounts. Individuals who do not wish to have their posts featured should refrain from using the hashtag #TUJGrad2021.