The Chargé d'Affaires ad interim of the U.S. Embassy in Japan, Mr. Joseph M. Young, visited Temple University, Japan Campus (TUJ) on February 24, 2021. He met with Dean Matthew J. Wilson and other senior TUJ administrators to discuss current and future collaborations involving the University and U.S. Embassy. The delegations also talked about the importance of international education and benefits of studying abroad. After this key meeting. Mr. Young toured our new campus in the heart of Tokyo with members of the TUJ Student Government.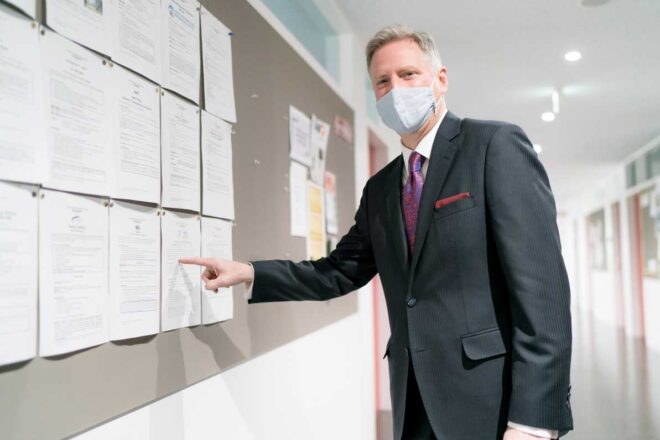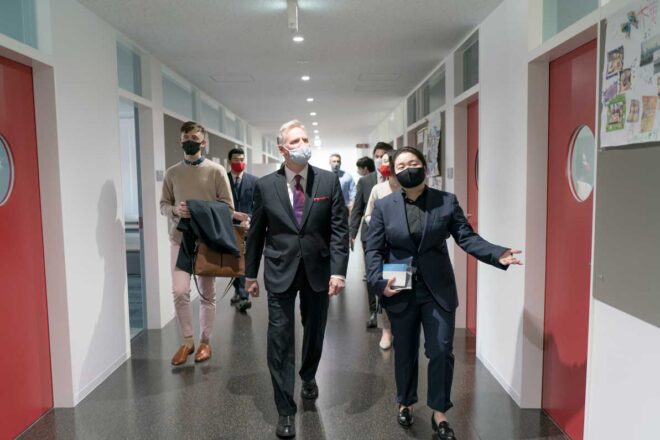 They toured the class rooms, art rooms, the university library, and student lounge, while discussing with Mr. Young about the situation under COVID-19, current student government activities, and future of TUJ.
Mr. Young answered student's questions and gave encouragement to the students who are struggling daily in the midst of the COVID-19 pandemic. The students and Mr. Young smiled at each other through their masks.