Temple University, Japan Campus (TUJ) held a U.S. Presidential Election Viewing Event on Nov 4. It took place on campus respecting social distancing rules due to COVID-19, and many students who could not come to campus attended from their locations using Zoom.
Ken Moskowitz, adjunct professor of political science at TUJ, started the event by delivering a talk entitled "Spin and Manipulation in the U.S. Presidential Campaign." He examined the tone of political advertising and communication. The lecture also included discussions of moderation and extremism, distortion, persuasion, and the role of the internet and social media.
Forty students, including thirty attending remotely, were asked to critically analyze a YouTube political video. The lecture was followed by viewing a live broadcast of election results.
The event was covered by Japanese media. Several TUJ students were interviewed and presented their perspective and opinions.
The Japan Times | Desire to see Trump ousted prods Gen Z voters in Japan to back Biden
https://www.japantimes.co.jp/news/2020/11/04/national/japan-us-election-generation-z/
NHK News
https://www3.nhk.or.jp/news/html/20201104/k10012695051000.html
Asahi Shimbun
https://www.asahi.com/articles/ASNC45R8LNC4UTIL036.html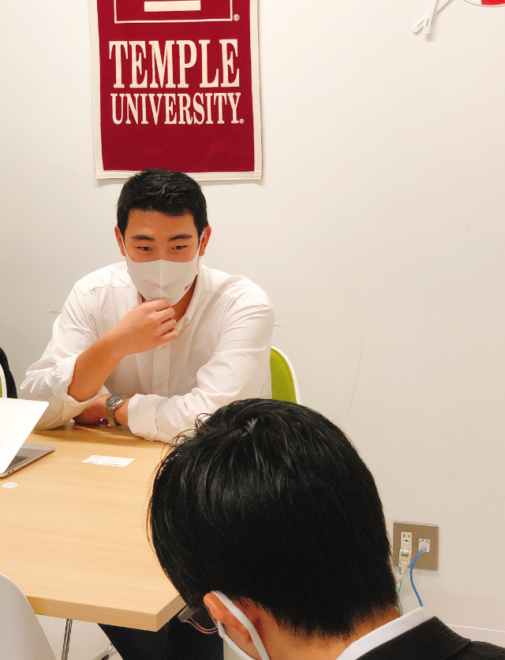 George Miller, Associate dean of TUJ, said, "The presidential election in the United States will not just impact Americans. As a western institution based in Japan, it's important for us to provide a place where people can congregate, communicate and share the experience of this historic event."