"How to become globally successful in your expertise area" is a key question and goal for many ambitious students in building up their future career. Dr. Yoshiya Toyoda at Temple's Main Campus Hospital in Philadelphia makes a good example how that happens. TUJ student writer Adio Alexander reports.
---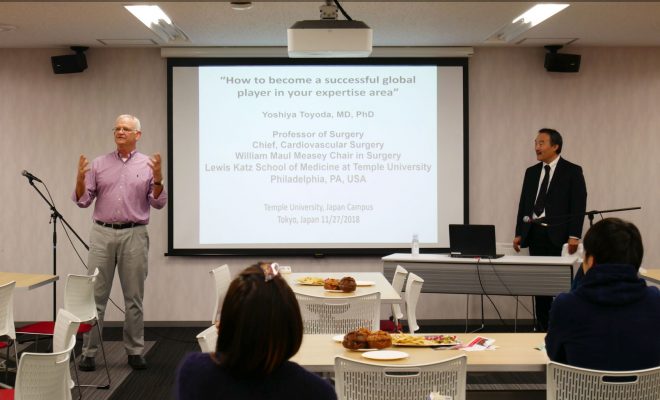 On Tuesday, November 27, Dr. Yoshiya Toyoda came to Temple University, Japan Campus (TUJ) for the first time to deliver a motivational talk about how one finds success both in the medical world and life in general. Dr. Toyoda is the surgical director of Temple University Hospital, specializing in heart and lung transplants. His medical career started in Japan, gained traction in America, and is now world wide. His heart transplant program went from a small endeavor that provided a humble salary as an intern to being the biggest of its kind in the world.
Over the course of the event, it seemed like one central question was on everyone's minds: how did Toyoda achieve such remarkable success? I noticed that several of the audience's questions during the Q&A session were centered around this topic. Toyoda emphasized that while he has always been confident in his ability to be a doctor– his "good academic score" contributed greatly to this belief– the key was hard, dedicated work. He went on to say it was his reputation, not a competitive mindset, that made him number one in his field. "I'm not competitive. I focus on myself," said Toyoda. "I focus on improving myself."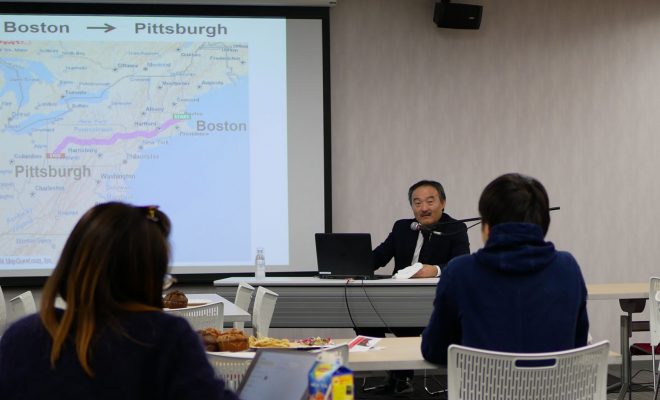 Dr. Toyoda joined Temple University in 2011, and plans to stay so long as Temple supports him and his work. "Temple's hospital isn't [as] big or famous as Harvard, but the people there work very hard," said Toyoda. For him and his colleagues, Temple University Hospital provides more flexibility and opportunities to experiment and possibly develop new procedures. They even get to operate on "rare or complex patients" that have been declined by other institutions, something Toyoda takes pride in.
Points students might take away from Dr. Toyoda's talk are the importance of reputation, circle of influence and hard work. "Reputation is important. Don't burn bridges." stressed Toyoda. According to him, anyone can propel themselves forward by working hard and making lasting impressions on those around you. As inspirational of a figure as Toyoda is, he doesn't yet have a clever mission statement. He joked several times about writing one right after he finished the Q&A.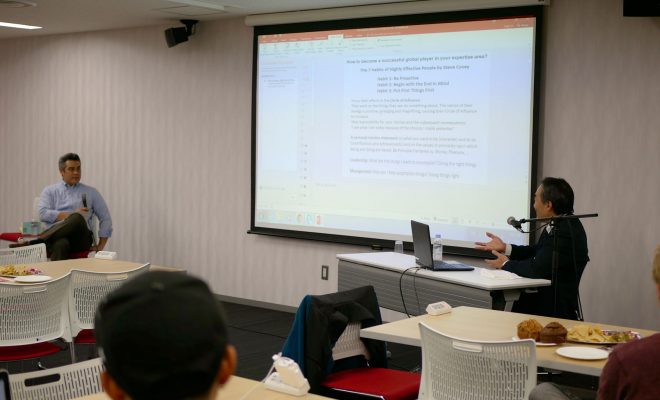 The talk definitely fulfilled its purpose. It was both motivating and inspiring. Toyoda gave the audience simple but profound statements that left us all with something to think about.
---
By Adio Alexander
Adio is a sophomore international business studies major at TUJ, interested in specializing in economics and world trade. She is trilingual — English, Japanese and Mandarin — and hopes to be able to speak five languages by 2020. In her free time, she enjoys dancing and watching old films.