This lecture presents Haruki Murakami's trajectory often characterized as "from detachment to commitment," namely, from the "cool and urbane individualism" to the "engagement with communal questions." In terms of style, however, his career is also marked by his consistent absorption in music, running, and translation. Prof. Kazashi will present various passages from Murakami's essays translated and available in English in order to provide a platform and allow the audience to think about the relationship between Murakami's personal lifestyle and communal engagements as manifested most explicitly in his works such as Underground (1997), a collection of interviews with the victims of the 1995 Tokyo subway sarin gas attack, and After the Quake (1999), a series of short stories written with the 1995 Kobe Great Earthquake as a background motif. We hope to reflect on contemporary Japan by way of Haruki Murakami's engagements. This is the ninth installment in the "TUJ Philosophy Lecture Series," organized by Adjunct Professor Jordanco Sekulovski.
The TUJ Philosophy Lecture Series is a non-profit forum of Temple University, Japan Campus (TUJ) for the promotion of critical thinking. The lectures are free, open to the public, and feature speakers from universities around the world. The lecture series is a great way to learn about recent research in philosophy and in the humanities as a whole.
Date:

Friday, November 30, 2018

Time:

19:00-20:30 (doors open at 18:30)

Venue:

Temple University, Japan Campus, Azabu Hall, 1F The Parliament Student Lounge (access)

Admission:

Free

Language:

English

Registration:

Not required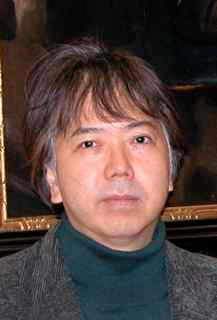 About the Lecturer
After teaching at Hiroshima University, prof. Kazashi joined Kobe University Graduate School of Humanities in 2001. He is the recipient of the 6th William James Prize from the American Philosophical Association (1991), MA from Tokyo University of Foreign Studies (1881) and holds a Ph.D. from Yale University (1993), as well as a scholar of the Japanese Society for Science and Technology Studies (2012).