The mission of Academic Advising Center (AAC) at Temple University, Japan Campus (TUJ) is to assist students to achieve their academic goals, assist students to understand university curriculum and policies, and work with students to explore academic options. Academic advisors work with all students in any major at any level from entry to exit— admission to graduation— making sure they are taking the right courses at the right times. The AAC also coordinates assistance for students with staff, faculty and other resources. Faculty consult the AAC, especially regarding students who may be in a need of immediate attention. The AAC also works with faculty as they develop or amend curriculum.
TUJ's academic advisors take a proactive approach to working with students. Every Fall and Spring semester, all undergraduate instructors rate student progress as "satisfactory" or "unsatisfactory." An unsatisfactory rating may be due to poor attendance, missing assignments, lack of participation, or poor grades. In general, however, it is an indicator of whether a student is meeting the professor's expectations. It's important for students to be aware of their progress well before finals, giving them adequate time for improvements. So instead of waiting for the students to contact them, advisors reach out to students. If an advisor notices a student's grades slipping, or an unsatisfactory midterm rating, they will contact the students and invite them to meet with an advisor plan strategies together to get back on track.
Who is the AAC Director?
Norihisa ("Nori") Shimada, the Director of the AAC, was born and raised in Japan, and he attended Japanese public schools. He then attended the State University of New York College at Potsdam, majoring in English Literature and Writing. After college, he returned to Tokyo and worked in the Finance Division of Tokai University for two and a half years until one day he unexpectedly received an email from TUJ offering him a position. He accepted the offer and became part of the TUJ's advising team in September 2005, and has been here ever since. He completed his master's degree in Higher Education Administration in 2010 from J.F. Oberlin University, while he was working full time as the AAC's Acting Director. When he's not in his office working with students or colleagues, he is hanging out with his friends, spending time with his nephew or appreciating a variety of performing arts. In 2012 Temple Main Campus selected him for the annual Outstanding Advising Administrator Award, the first time this award has been won by an advisor at TUJ.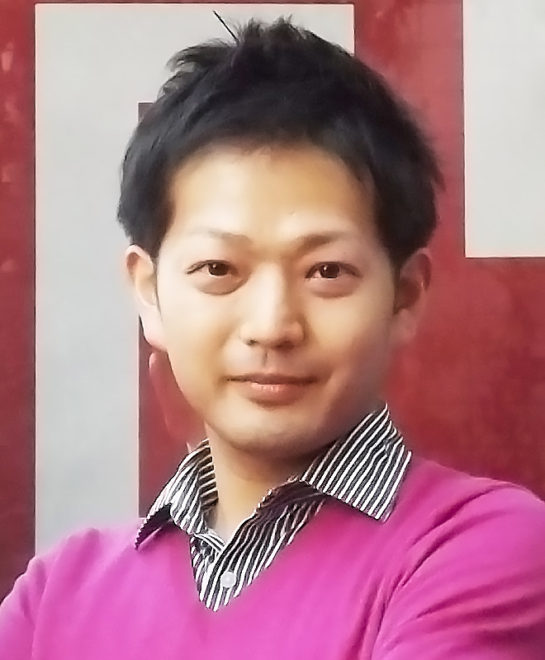 A Class of Critical Thinkers
Among the most important qualities AAC academic advisors must possess are highly developed critical thinking skills, confidence coupled with the ability to self-assess, and knowing how to ask "why" and "how." If you're making progress, it helps to know how to assess what you've been doing, why it's working and how you can maintain the momentum. If you're not making progress, it helps to know how to analyze the situation, figure out why you're not making progress, and then make an action plan to turn things around. The AAC advisors face a variety of situations every day, all of which require critical thinking and decision-making skills. Shimada considers himself a product of a liberal arts education, and consequently believes he is capable of playing this key role. Throughout his academic and professional experiences, Shimada believes in a liberal arts education and explains that it prepares students for both academic and professional success; it helps them develop critical thinking skills, learn how to organize thoughts and present them effectively, and how to collaborate with other community members.
What Advisors Appreciate Most
The most rewarding part of AAC's job is getting a sense of appreciation for what you do, Shimada concludes. Advisors enjoy working with students as they develop, improve and eventually graduating. Shimada shared a story of a student who, despite the genuine effort, had experienced challenges. AAC worked with the student to develop a step-by-step game plan, and the fruit of their labor was the student attaining a GPA over 3.0. The student then went on to continue his academic success at the Temple Main Campus in Philadelphia. It is cases like this that most make advisors' job exciting.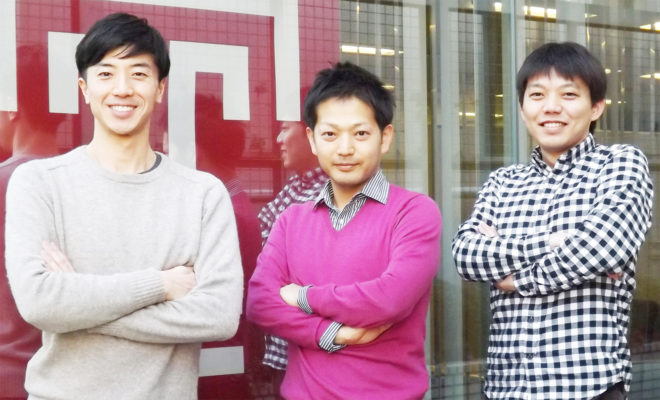 Shimada and the rest of the advising team also enjoy working with faculty. For instance, when faculty consults with him as they develop curriculum, Shimada reviews it from not only the university perspective but also students' learning perspective. Visitors from other Japanese universities are often surprised to see how closely AAC interacts not only with students but also with faculty. "I respect our faculty members' expertise, and my job is providing them with a second set of eyes both as an expert on university policies, but also as a professional advisor who works with students throughout their academic careers. I believe that it is a productive way to improve our curriculum," Shimada explains. When he is consulted, he also reviews other universities' curriculum and syllabi to off more input.
Advice Reaching Far Beyond the Students
The AAC serves, in many ways, as an American operational model for Japanese universities. TUJ's AAC is likely the only advising unit in Japan whose advising roles are administered by non-faculty professional advisors. Recently more and more Japanese universities consult the AAC for advice regarding their student support system. Shimada and other AAC advisors are often invited to visit other universities to give a seminar, lead a workshop, or present at conferences. "TUJ is an American university but is a part of Japan's higher education, too. One of TUJ's missions is contributing to the improvement of Japan's higher education, and my team is proud of being a part of this initiative," Shimada says.
Shimada admires his team for their professionalism and ability to work both independently and in a team setting, and appreciates each one of them for choosing to work at Temple. He believes that TUJ itself has many unique advantages among Japan's higher education– that's why he's still hero
---
By Adio Alexander
Adio is a sophomore international business studies major at TUJ, interested in specializing in economics and world trade. She is trilingual — English, Japanese and Mandarin — and hopes to be able to speak five languages by 2020. In her free time, she enjoys dancing and watching old films.