TUJ's art program offers a wide range of courses in visual arts from traditional drawing, painting, and printmaking to digital photography, digital imaging, and internet imaging. After completing foundation courses in 2D design, drawing, and 3D design, students specialize in a medium of their choice, analog or digital.
A Passion for Art Required, Experience is Not.
Unlike art schools, TUJ's art program accepts prospective students from any field, even if they have no previous experience in art. The program is very flexible and welcomes students from different backgrounds, with various skill levels and interests. The curriculum is beginner-friendly. In foundation courses, students learn basic techniques and design theories. Students with more advanced skills may be able to transfer credits if they have previous university art education and a portfolio. They may also be able to enroll in higher level studio courses.
Students also have an option of extending their learning beyond art. It is possible to add a second major or a minor. Popular choices are Japanese language, business, and psychological studies. Changing majors is also possible.
Becoming an Artist
Just one glance is enough to recognize Shinya B Watanabe as an artist. It is hard to say what betrays him more — A hat that is suspiciously close to an artist beret, a skinny scarf playfully wound around his neck, or the relaxed manner in which he tells his story. He is very casual about what led him here. Things just happened, there was nothing special. Yet his path is anything but ordinary.
Born and raised in Japan, Watanabe attended high school in the USA. He thought it was a better place to study music. After his return to Tokyo he enrolled at the recently opened TUJ. His father suggested TUJ when he realized his son was not particularly interested in attending a Japanese university.
As a TUJ student, Watanabe spent most of his free time working part-time jobs as an interpreter. Soon he was interpreting for the NBC News White House team. While he was still a student, NBC offered him a job. He quit school and took it. By the end of his broadcast career five years later, Watanabe was able to produce his own stories.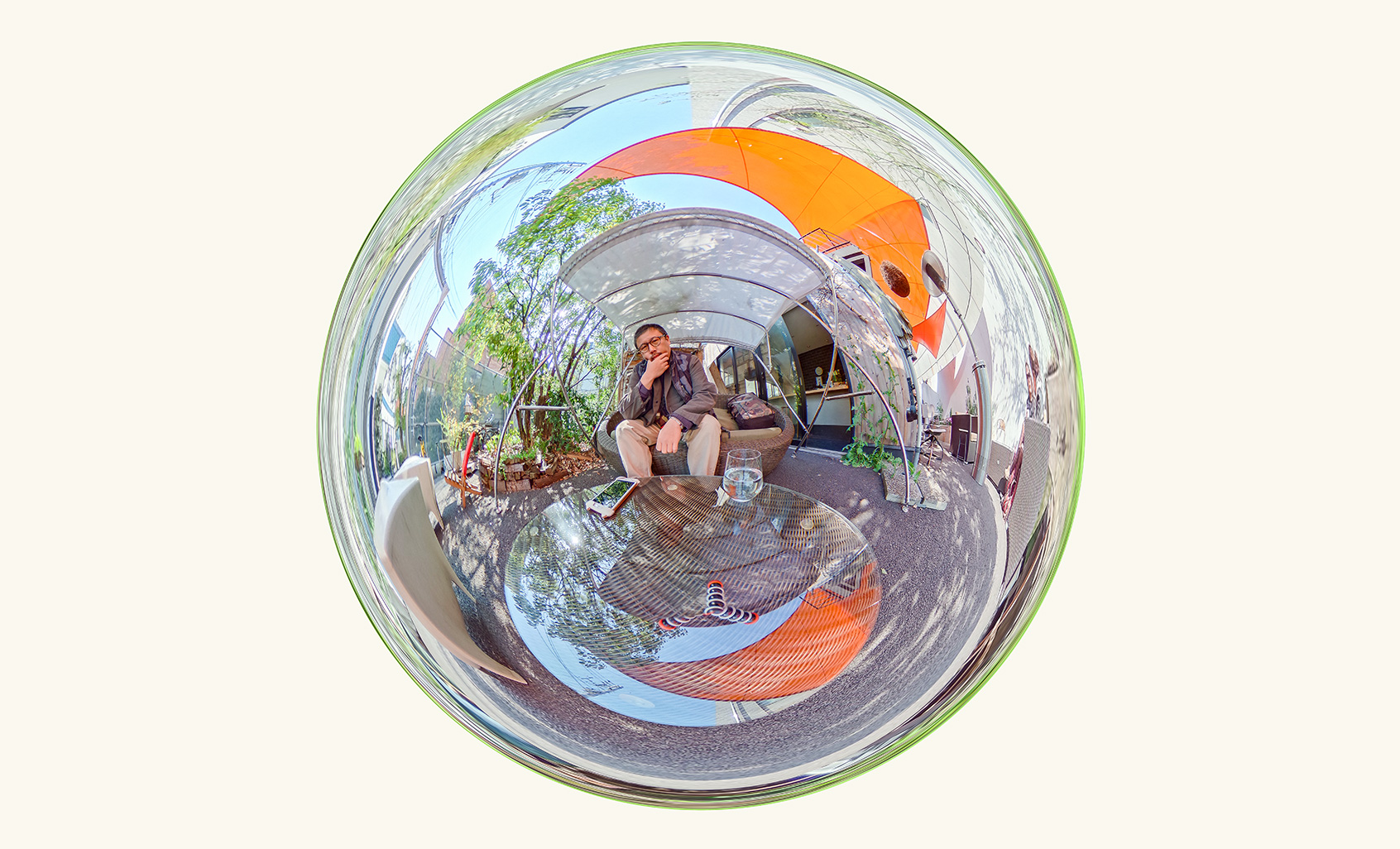 His boss encouraged him to return to school and complete at least an undergraduate degree, saying, "degrees matter." Watanabe followed this advice. He ended up completing his Bachelor of Arts and Master of Fine Arts degrees at Temple University Main Campus in Philadelphia.
His Master of Fine Arts thesis show became one of the most visited MFA shows at Temple University. It explored the nature of cyber media and its role in artist-audience relationships. After graduating, Watanabe became a multi-media artist and the Art Major Coordinator at TUJ. His interest in arts ranges from photography and web design to music and performance arts.
An American Approach
TUJ's art major is the only American-style art program in Japan. All courses are taught in English. All art assignments are project-based. Critiques — group discussions of works produced in a class — are one of the most important elements of the art classes and a great opportunity to get feedback from both instructors and peers. Students learn to talk about art and develop a greater understanding of their own work process through "critical thinking." They gain an understanding of art works allowing for analysis and possible improvements. Art major Regina Stukalenko shared that studio classes greatly improved her photography skills. She said, "I feel like I had been blind before, I was making so many mistakes." Her teachers and peers helped her improve her techniques and gain greater self-confidence.
Two- and three-dimensional design courses help students develop understanding of composition, forms and shapes. In 3D courses students explore spatial relationships. 2D design courses include assignments that help establish connections between visual arts and the world around us. Students have worked on solutions for community issues such as garbage sorting and collection, foreigner-friendly street signs, and road safety.
Digital-based courses focus on photography, digital imaging, and the internet. Web and digital skills have high market value when virtually anything can be done online. Computer and web literacy are no longer specialized skills. They are one of the keys to success in any field.
In addition to studio art classes, the program's curriculum includes art history, general education, and liberal arts electives.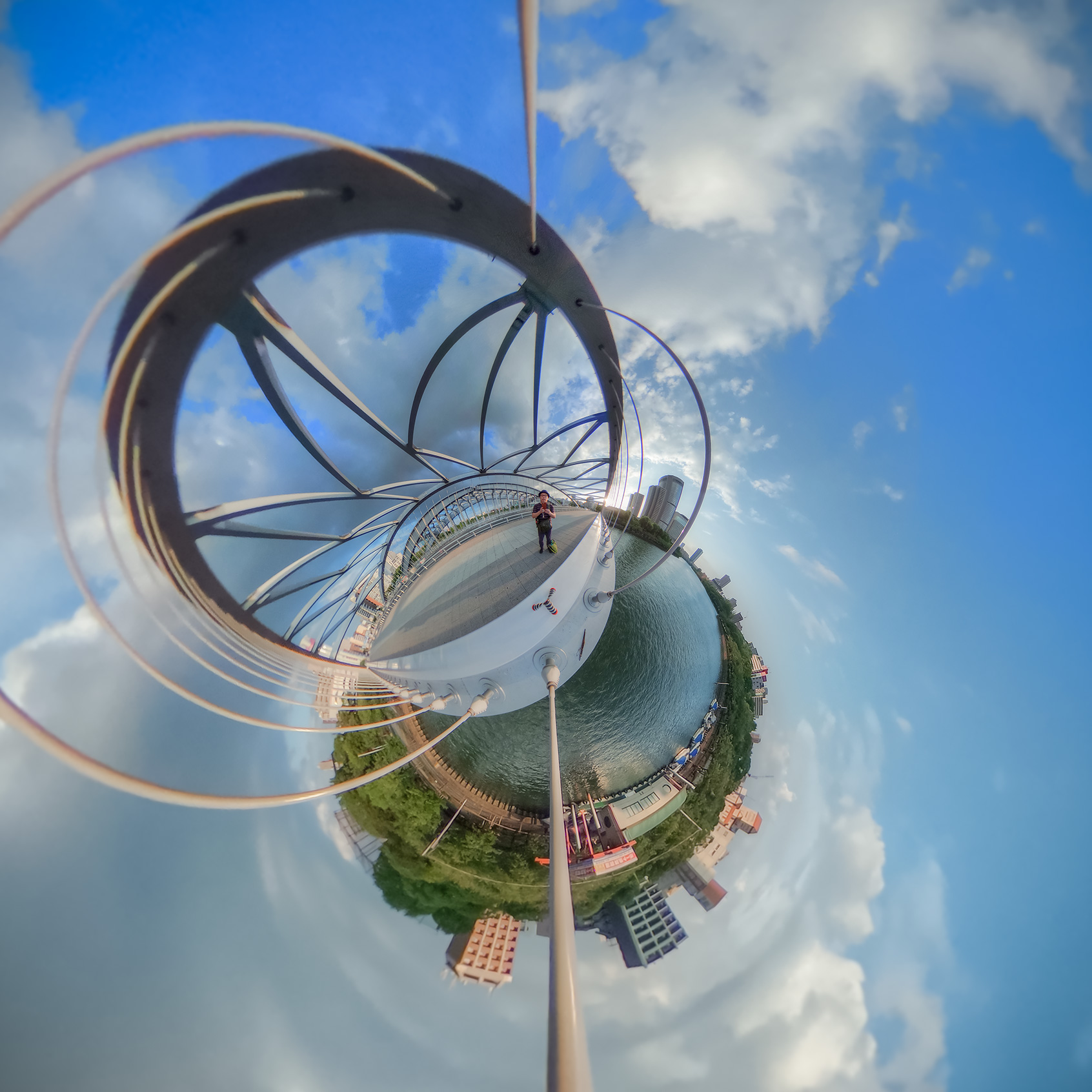 Art-related Careers Abound
Thanks to the flexibility and broad spectrum of courses in TUJ's art program, students go on to a wide range of careers, including careers in web design, e-commerce, advertising, teaching, and, of course, creating arts. TUJ's alumni work in big companies such as Rakuten (one of the biggest Japanese online sellers), Yahoo, and Dentsu (one of the oldest and most successful advertising and PR firms in Japan).
Students benefit greatly from TUJ's location in Tokyo and TUJ's international environment — which includes students from over 60 countries. Artists can be inspired by cultural diversity and living in unfamiliar environments. Understanding that there are no "one-size-fits-all" solutions in art leads to new approaches and original thinking. It enables students to see their own culture in a more objective light, which is a huge advantage when working in the fine arts.
"If you learn how to survive as an artist, you can survive anything," says Watanabe. Artists constantly challenging themselves in an unpredictable world. They never know what kind of artwork they are going to make. They learn very early on that ideas morph in their implementation. This realization is a huge asset in a contemporary fast-changing world.
---
By Olga Garnova (Class of 2017, Double major in Communication Studies and Art), and TUJ Communications and Marketing Support