Portraits of new faculty: Marco Narducci (top center), Prachi Gupta (top right), Sunghee Cho (bottom left), Ryan Rashotte (bottom center) and May May Ho (bottom right).
Temple University, Japan Campus (TUJ) introduces its newest full-time faculty. These outstanding scholars bring expertise and experience in accounting, economics, English literature and film, marketing, and political science. Through their work, TUJ will continue to affirm its position as an academic leader.
Associate Dean of Academic Affairs Yasuko Taoka said: "TUJ is incredibly proud not only to be in a position to create five new faculty lines, but also to have been able to hire our first-choice candidates for all of these positions. These new faculty exemplify the best characteristics of TUJ's faculty; they are engaged and innovative teachers who will bring their research acumen and professional expertise to the classroom, complementing the already excellent faculty here at TUJ. Moreover, as our enrollment continues to increase, we anticipate additional new faculty lines in the coming years."
Meet the new faculty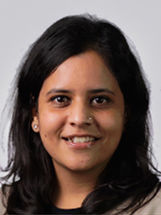 Prachi Gupta joined the TUJ faculty this summer as assistant professor of economics. She has been teaching at TUJ as an adjunct since the fall semester of 2018. Prior to TUJ, she worked as a researcher at the Asian Development Bank Institute in Tokyo. She holds a PhD and master's degree in economics from Indira Gandhi Institute of Development Research and a bachelor's degree in statistics from Lady Shri Ram College, University of Delhi in India. She has also worked as an international tax consultant with Deloitte in India.
Gupta's research interests lie in international economics, development economics and political economy with a focus on India, Japan and China. She has published in international journals such as The World Economy and The Journal of International Trade and Economic Development, and is regularly invited by media such as the BBC and Euromoney to share her opinions on the economy.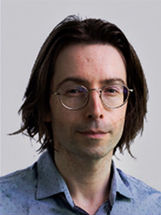 Ryan Rashotte joined the TUJ faculty in May as assistant professor of English in the First-Year Writing Program and director of writing support. He grew up in southern Ontario and completed a BA in English from the University of Toronto and a PhD in English from the University of Guelph. Rashotte has a scholarly passion for Canadian and Latinx cinema, particularly films of the low-budget variety.
His first book, Narco Cinema: Sex, Drugs, and Banda Music in Mexico's B-Filmography (Palgrave Macmillan 2015) was acclaimed by peer reviewers as "engaging, inviting, funny and smart," and earned him the distinction "a critic ahead of his time." Rashotte is currently working on a new book about notions of sovereignty in Canadian exploitation cinema.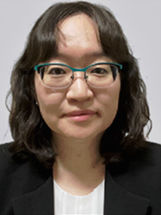 Sunghee Cho joins the TUJ faculty this fall as assistant professor of international affairs and political science. Prior to TUJ, she was a lecturer at Miyazaki International College's School of International Liberal Arts and a visiting assistant professor in political science at Colgate University.
Cho earned her master's degree at Yonsei University Graduate School of International Studies (Korea). She also acquired master's degree and PhD in political science from Syracuse University's Maxwell School and has conducted research on international relations, Chinese politics and foreign policy, and international relations in East Asia.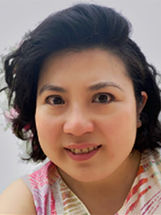 May May Ho joins the TUJ faculty this fall as assistant professor of finance and accounting. She qualified as an Associate Chartered Accountant under the Institute of Chartered Accountants in England and Wales (ICAEW) in 2007 whilst training with Ernst and Young in London. She is also a Singapore Chartered Accountant with an MSc in International Business from the University of Lancaster, UK. In 2017, Ho became a Fellow Chartered Accountant under ICAEW. She was also awarded Business and Finance Professional status by ICAEW in 2019.
Ho has previous experience in financial auditing at Ernst and Young before moving on to regulatory reporting at Merrill Lynch and later both regulatory and financial reporting at the Royal Bank of Scotland in Singapore.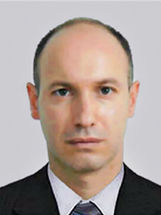 Marco Narducci joins the TUJ faculty this fall as assistant professor of marketing. Prior to TUJ, he studied and worked in seven different countries, teaching in the fields of leadership, entrepreneurship, strategic management, pharmaceutical sciences, consumer behavior and psychology.
Narducci earned his master's degree in strategic marketing and product management from the European Institute of Design in Italy, and a PhD in the field of consumer psychology from International Christian University in Tokyo. He has been a corporate incubator and adjunct professor at the Department of Pharmaceutical Sciences at the University of Ferrara since 2018.