Previously a single-day event, this year's week-long Spirit Week (November 8-12) lifted the spirits of Temple University, Japan Campus (TUJ). Students and faculty engaged with each other in a series of festive events, also the spirits of students participating online from Japan and outside of the country.
TUJ's Spirit Week kicked off with the T-shirt designing contest and stamp rally. Other activities included a traditional Japanese torinoichi workshop, a cultural mini-games event, a board games tournament, a speed friend-making event, a TUJ Family Feud, and a school dance. Spirit Week was also an important learning experience for students in TUJ's Emerging Leaders Program (ELP). They led and organized Spirit Week. The program, new this semester, consists of 16 undergraduate students selected from about 100 applicants. The Emerging Leaders Program is aimed at developing leaders fully prepared to succeed on the global stage.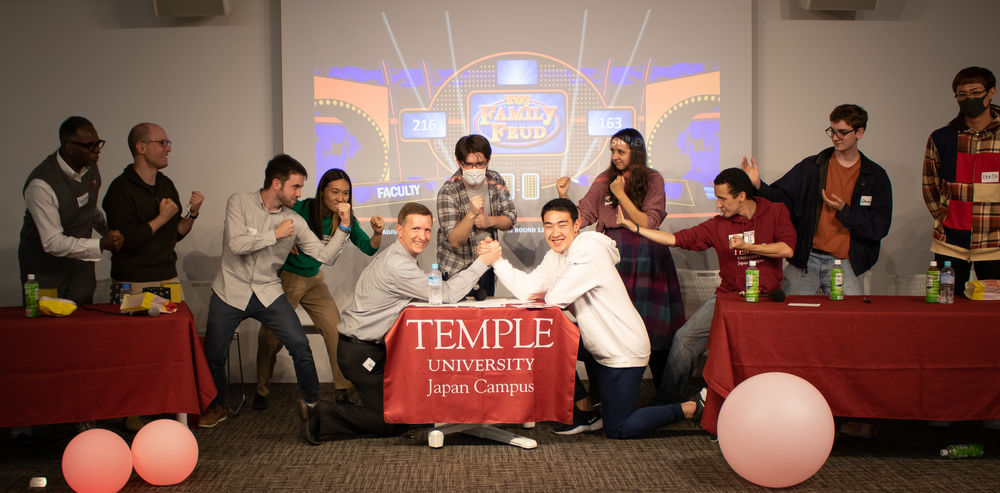 ELP student Kaika Watanabe Easterwood, a freshman, wanted to showcase the Japanese tradition during the second day of Spirit Week on Nov. 9, which featured workshops in folding origamis and crafting kumade lucky charms. Of course, school spirit and identity are promoted during Spirit Week, but Easterwood wanted to go further by featuring the tradition of his hometown in Saitama prefecture. "Since we are in Japan, we wanted to showcase a Japanese tradition such as torinoichi," Easterwood said. "We wanted to share something very local." Torinoichi means a rooster market is one of the most popular festivals in Japan typically held in November on the days of the rooster based on the Chinese zodiac.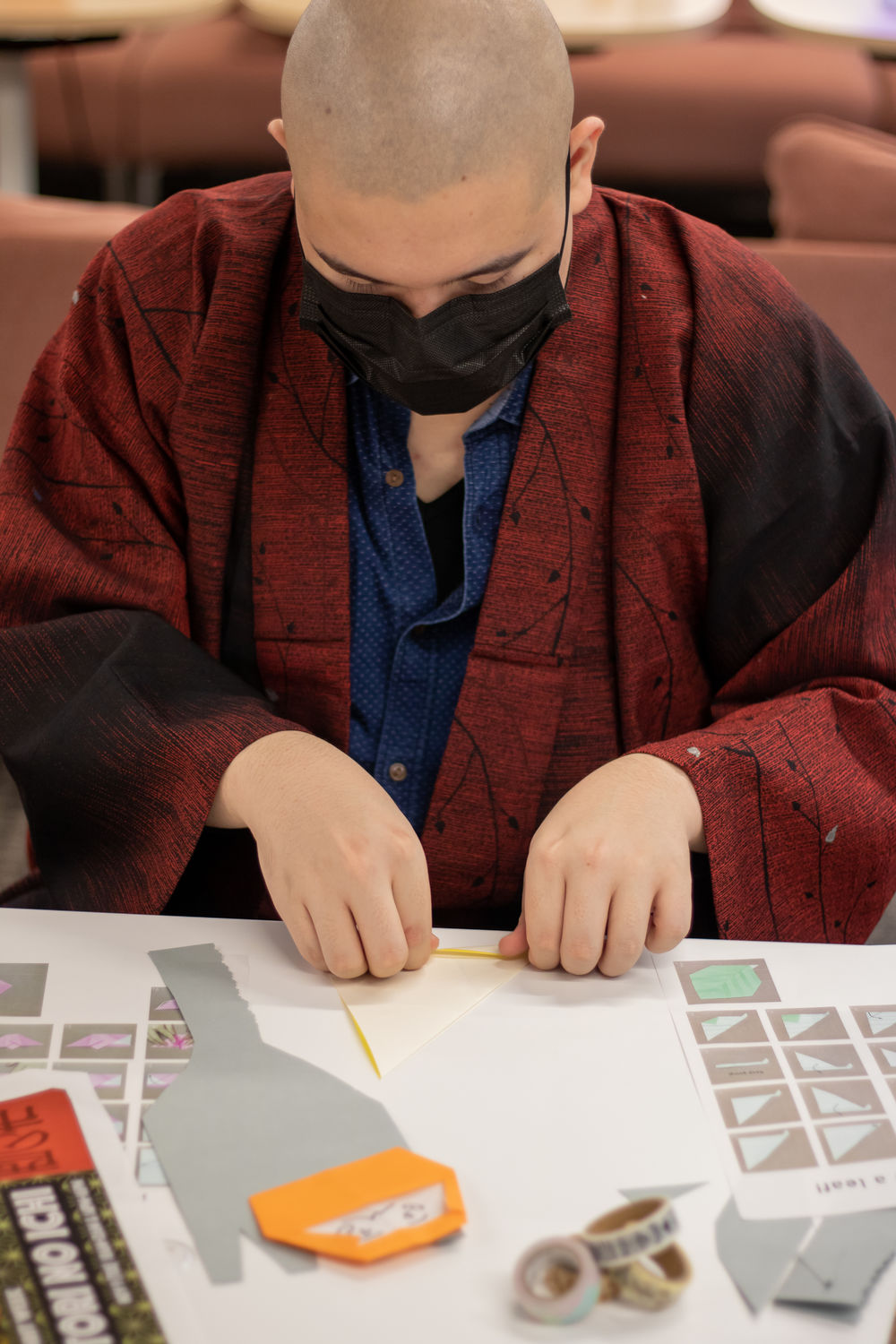 Meike McCaw, a junior who transferred to TUJ from a college in Washington, took the lead in organizing the Family Feud quiz show played between students and faculty on November 11. McCaw said it took about three weeks to prepare for the event. She conducted an online survey to reach out to students in Japan and outside of the country to make questions for the quiz show. "Spirit Week is often only for students, but I wanted to connect faculty and students because we don't get to interact with faculty very often outside of the classroom," McCaw said. "The faculty have a lot of interests. They do fun things. So, I wanted to show that and humanize the faculty a little bit."