Julie Thomas-Toda Photography by AOI Pro.
The TUJ community mourns the loss and celebrates the contributions of Julie Thomas-Toda, who passed away on July 24th 2021.
Ms. Thomas-Toda was a leading figure in the Japanese advertising industry who served as a bridge between Japan and international filmmakers. As creative producer at AOI Pro., the largest production company in Japan, she sponsored internships for over 55 TUJ students over the past 10 years.
Erica Adams of the Career Development Office said,
When considering interns, Julie didn't look at the student's language skills or professional background, but instead focused on their creative potential. She loved to connect to students on an artistic level.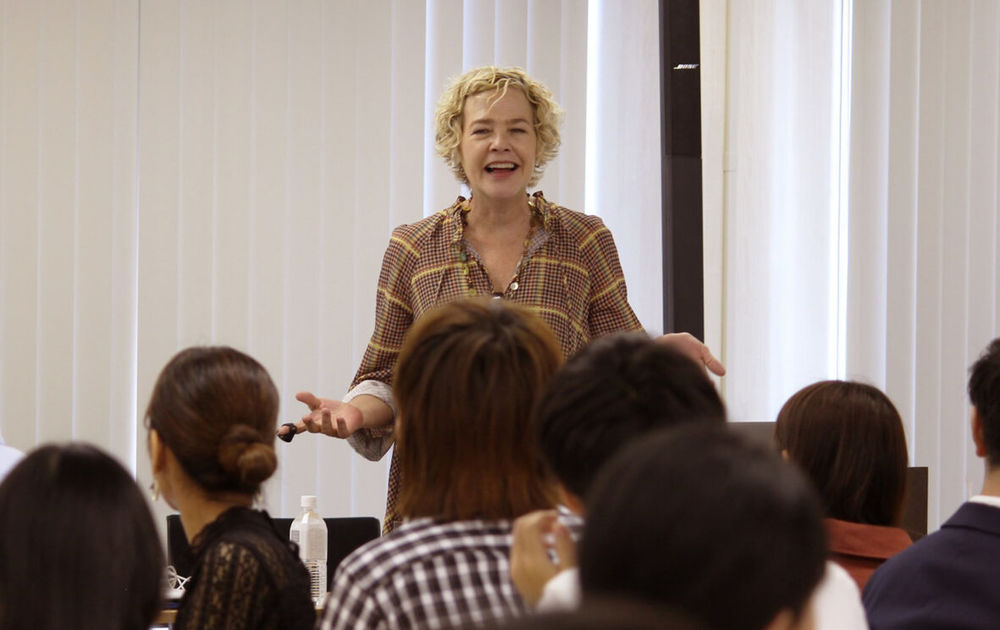 Ms. Thomas-Toda first became involved with TUJ in around 2010 when she noticed many international students in her neighborhood, a suburban area of Tokyo where TUJ previously had a dormitory. She reached out to the then dorm manager Paul Gaspari, and her relationship with TUJ began.
Her involvement with TUJ was not limited to internships. She was a regular guest speaker for production classes within the Communications Studies major – even continuing to give several presentations virtually in 2020. She participated in the Career Development Office's mentoring program and provided guidance to many international students. She gave presentations and tours of AOI Pro. for guests of TUJ. She also involved TUJ students in the community events she led.
Ms. Thomas-Toda touched the lives of many within the TUJ community, and we have asked some to say a few words about her contribution:
"I first met Julie when she came up to me, on the street, and asked if I was working at Temple University. I was amazed at her outgoing nature and her tremendous energy, and we immediately became friends. Julie organized her local neighborhood's annual Halloween and Easter events, and she would often ask me for help. I could never say no to her – everything Julie did was about bringing joy to others, whether it was her family, Temple students, or even a stranger on the street. I know I am not the only one in the TUJ community that will miss her enthusiasm, support, leadership, and friendship."
Paul Gaspari
Assistant Director, Office of Student Services
"If it is true that we enter and leave this world with nothing and are remembered by only what is left, then Julie's contributions are immense. Tireless and patient, Julie encouraged students to achieve beyond their own expectations. Julie gave students the confidence and knowledge to build their careers and soar. Young people rarely have opportunities to meet such a mentor, and those who knew Julie and worked with her were blessed."
Ronald Carr
Associate Professor of Film and Media Arts
Advisor and Coordinator of Communication Studies major
"Julie has made an immeasurable impact on TUJ. The whole TUJ community has benefited greatly from her generosity and passion for mentoring young creatives. We are heartbroken but will do our best to carry Julie's spirit forward."
Erica Adams
Director, Career Office
"I first met Julie 24 years ago at AOI Pro. Her friendly guidance and vibrant personality gave me immediately a great feeling about this company. We re-connected in 2011 when one of my students who interned at AOI Pro. told Julie the name of his teacher! Since then, Julie looked out for many more of my students. Thank you for all the good you did to everyone, Julie! Your professionalism and your kindness will be remembered forever."
Karl Neubert
Associate Professor of Film and Media Arts
"Julie san was a truely borderless person, eager to get connected with people with different languages, cultures, and ideas. A person with a spirit of share, she always liked sharing knowledge, sharing smile with people. She believed in people, gave chances to people, which eventually changed so many's lives, including mine. I'm forever grateful."
Minoo Zahiri
Class of 2010, AOI Pro.
"Julie taught me many great skills during, and in the many years after my internship – going far beyond the expectations, as was her style. Julie always conveyed so much positivity, strength, and compassion. I was always in awe how she could seemingly pull off impossible feats in both her work and personal life, and am privileged to have learned so much from her."
Mark Wilkinson
Class of 2013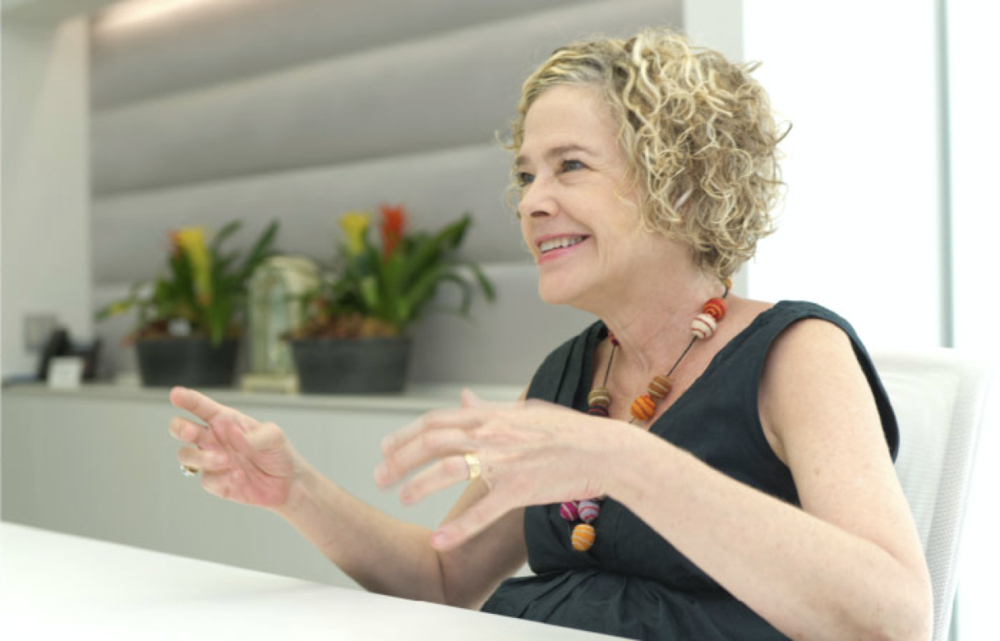 Julie was a sunny and energetic person, with a straightforward personality that made it easy for her to make friends and connect with others. She enjoyed photography and gardening and had a love for Japanese daruma. The contributions she made to TUJ and its community with her generous heart are truly invaluable. We at TUJ will sorely miss her. We will all remember and cherish the relationship she built between TUJ and AOI Pro.