From left to right : (first row) Miyabi Oyamada (SWU), Yaeko Kabe (TUJ faculty), Tina Saunders (TUJ faculty), Emma Stuart Box (BST) ; (second row) Hiyori Ochi (SWU), Toshimasa Hatori (TUJ), Jordanco Sekulovski (TUJ faculty), Rio Komoriya (SWU)
In the fall of 2019, Temple University, Japan Campus (TUJ) moved to a new campus on the grounds of Showa Women's University (SWU) in Sangenjaya, Tokyo. TUJ, SWU, and The British School in Tokyo Showa (BST) offer American, Japanese, and British education respectively. Working together, they are able to provide students with a global experience of different nationalities and cultures. In the past they have been interacting in various ways. Recently this July, the three institutions have co-hosted their first symposium. TUJ student writer Shunya Fukuda, a third-year student in international business studies, reported the event.
(Text:Shunya Fukuda, TUJ junior IBS major)
Temple University, Japan Campus (TUJ), Showa Women's University (SWU), and The British School in Tokyo Showa (BST) organized a symposium on July 10 under the theme of "The Future of Japan, the future of the world – the responsibilities of living in a global society." The event was led by students from each of the three schools .Each student has different backgrounds in terms of nationality, languages, and age. They discussed the future of Japan and the world in both English and Japanese.
At the TUJ session, students from all three institutions took part in an insightful discussion on how to promote tolerance towards other cultures while preserving their own cultural identity. The students asked following questions during the session, such as "What do you think of diversity and inclusion in Japan?", "How can we create a more inclusive community?", and "How do you feel when you meet people who seem different than you?, "Do you approach the difference between you with acceptance or denial " Using their own backgrounds and knowledge, the students answered the questions from various angles, such as the historical background, the topography of Japan, the process of economic growth, and the current situation. Toshimasa Hatori from TUJ argued "It is important to listen and try to accept other cultures first. Even if you find it difficult to accept them, never hurt them." Rio Komoriya from SWU High School added,"If everyone who joins the community loses their uniqueness by doing so, the community would be bland." ⁠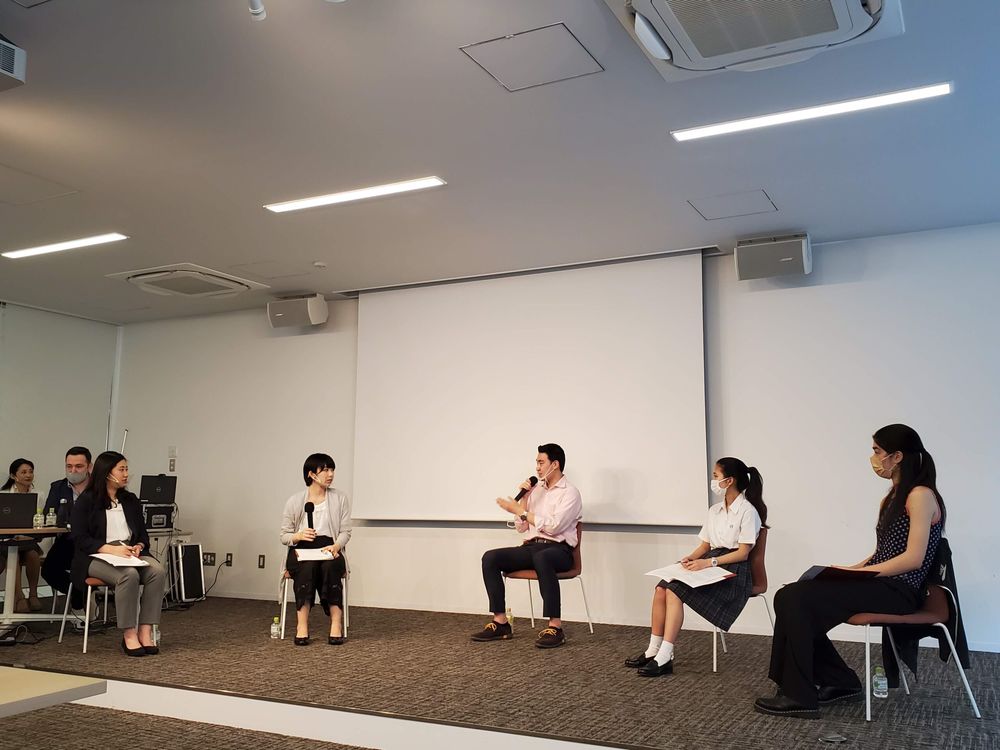 After the event, Miyabi Oyamada from Showa Women's University, said" It was a very proactive discussion because we spent many hours together preparing for the event." In addition, the students have started looking forward to organizing more collaborations with these three global schools to make better relationships.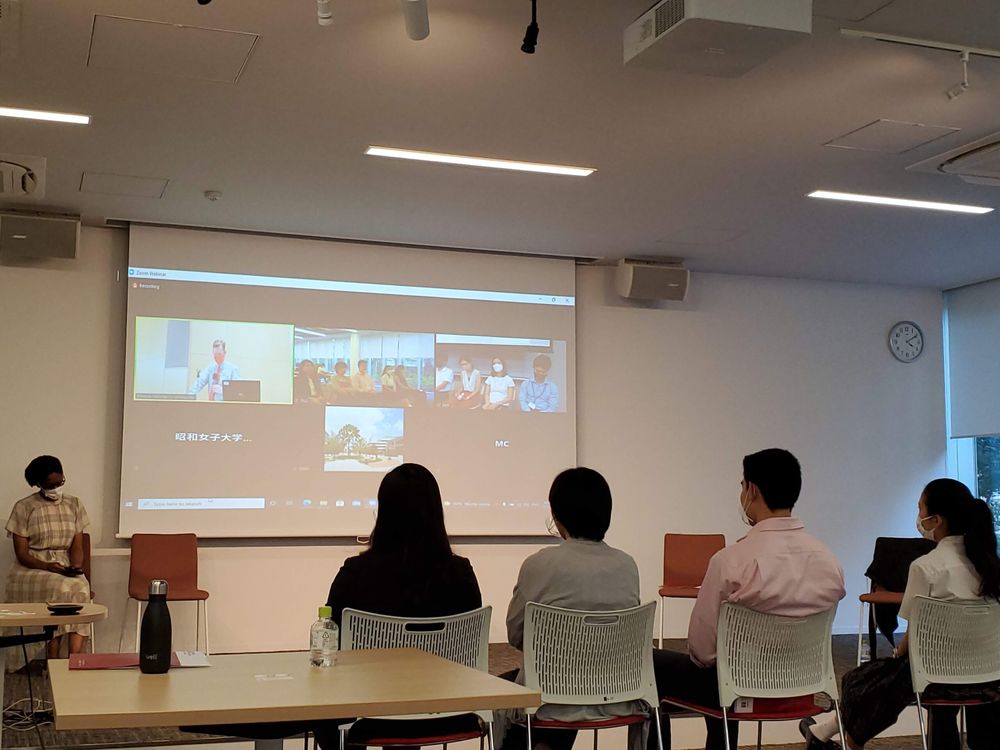 TUJ's Dean Matt Wilson closed the event saying, "Today's topic is about the challenges facing Japan in the future. I think that international dialogue helps people understand and get new perspectives. I believe that we can open doors of mutual respect."⁠
I myself attended the event as a student writer. I feel that globalization in Japan is progressing very quickly. We need to have more discussions to deepen our understanding of other cultures. In addition, I think every one of us is a key player in creating a world based on mutual respect.
Participants
Facilitators
Tina Saunders, Director & Associate Law Professor, TUJ Law School Program
Yaeko Kabe, Adjunct Professor, TUJ Japanese Language Program
Jordanco Sekulovski, Adjunct Professor, TUJ Intellectual Heritage & Humanities Program
Student panelists
Miyabi Oyamada, 4th Year, (SWU) Showa Women's University, Global Business Studies
Hiyori Ochi, 4th Year, SWU, Japanese Language & Literature
Rio Komoriya, Senior Year, SWU High School
Emma Stuart Box, Senior Year, (BST) British School in Tokyo
Toshimasa Hatori, 3rd Year, (TUJ), International Business Studies
Student Writer:Shunya Fukuda
Junior majoring in international business studies and minoring in information and science technology