Students of Universities and High Schools from U.S., UK, and Japan Discuss "The Future of Japan and the World"
Temple University, Japan Campus (TUJ), Showa Women's University (SWU), and The British School in Tokyo Showa (BST) will co-organize a symposium themed "The Future of Japan, The Future of the World – The responsibilities of living in a global society." This is part of collaborative effort as SWU, TUJ, and BST share the same campus area. Students from all three institutions together with those from SWU High School will participate and discuss the future of Japan and the world to deepen their multicultural understanding.
"The Future of Japan, The Future of the World – The responsibilities of living in a global society"
Date and Time:

Saturday, July 10, 2021 13:00-16:20

Style:

online

Languages:

English, Japanese (*interpretation provided)
Timeline:
13:00   Opening Remarks by SWU Chancellor Mariko Bando
13:10   Keynote Speech by Wieden+Kennedy Tokyo, Creative Tech Director Kyoko Yonezawa(followed by Q and A session with students)14:10Concurrent Sessions (at each of the three venues):

Theme 1: How can we overcome intolerance towards other cultures while balancing the need to preserve culture?
Theme 2: What is a multicultural society? What does it mean to live in one?
Theme 3: What qualities and skills are needed to succeed in a globalized world? How can we learn them?

Only "theme 3" is open to the public via online.

15:30   Plenary Session
16:00   Conclusion by BST Principal Paul Tough
16:10   Closing Remarks by TUJ Dean Matthew Wilson
Keynote Speaker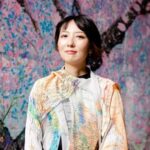 Kyoko Yonezawa
Creative Tech Director
Wieden+Kennedy Tokyo
Kyoko joined Wieden+Kennedy Tokyo as Creative Tech Director after 10 years of experience at Dentsu working on many lauded projects, including "Sound of Honda / Ayrton Senna 1989" and "dots by internavi' for Honda. Also, she joined a space development startup as a secondee for 2.5 years and lead all the creative work including CI and spacecraft design for the "HAKUTO" project.
She works in a wide range where technology matters: from campaign/event planning to product innovation, service development, R&D and even art. With her background in Aerospace Engineering and Human Computer Interaction, she works extensively with her clients' engineers and developers, to unveil their technology and to tell the story from the heart of the product with digital and interactive execution.
Her international accolades include Titanium Grand Prix at Cannes Lions, Black Pencil at D&AD, and Grand Prix at the Japan Media Arts Festival, along with being chosen as a juror and/or speaker in many international and local awards shows and conferences.
And she is a cat lover.