Born in Osaka, Kentaro Shimano (Class of 2010, double major in economics and political science) currently works for InterContinental Sydney in Australia as reception desk manager. While at TUJ, he had internships with the Citi Group/UN World Food Program (WFP), the Embassy of Sweden in Tokyo, Japan, and more which allowed him to develop international awareness and a good grasp of essential communication skills.
After a challenging period of job hunting in the aftermath of the 2008 financial crisis, he joined Hilton Hotels & Resorts and worked in Osaka and Tokyo on a leadership training track. In two years he was promoted to a managerial position at Hilton Niseko Village, and subsequently transferred to Hilton Sydney. He left the company in 2018 and has been at his current job since 2019.
Amid the COVID-19 pandemic that has led to a lockdown in Sydney, he has continued to serve his customers as a frontline employee of the hotel.
Lockdown in Sydney and the Hotel as a Quarantine Facility
—From late March, InterContinental Sydney has been designated as a quarantine facility for returnees from abroad as Australia entered a lockdown.
At the request of the government, the InterContinental has been operating as a quarantine facility for returnees arriving at Sydney's Airport from abroad. At the InterContinental they spend their 14-day quarantine. Members of the police force and the army remain in direct contact with the guests, and our job as hotel staff is to follow the instructions of the police and the army to operate the hotel in a way that we never have before under in a completely unprecedented situation. Nevertheless, I view this as an invaluable experience that will give me a huge advantage in my future career.
Our hotel's regular operations were suspended on March 27, and we commenced operations as a quarantine facility for returnees from abroad the following day, March 28. As of now (in June 2020), there have been no changes to the 14-day quarantine guidelines issued by the government for returnees from abroad. In the state of New South Wales, new cases of COVID-19 have been limited to imported cases among returnees, with zero new cases within the state itself. Other states are also reporting either no or very few new cases.
—Could you describe your work in more specific terms?
Usually, I am stationed at the front desk. However, all our staff have been assigned to stand by as phone operators to handle any inquiries or requests from guests staying here. While we do not offer regular room service at the moment, we have tried our best to cater to their requests as much as possible, including delivering alcohol, coffee prepared by our hotel's barista, and meals. At a specified time of delivery, our staff leaves the tray in front of the door, knock on it, and leave, so that the guest can pick it up without in-person contact. As it is imperative to protect our hotel staff, the general manager has emphasized a safe working environment as a priority and infections among our staff have been zero. Depending on flight schedules, our hotel has operated at times with all 509 rooms occupied.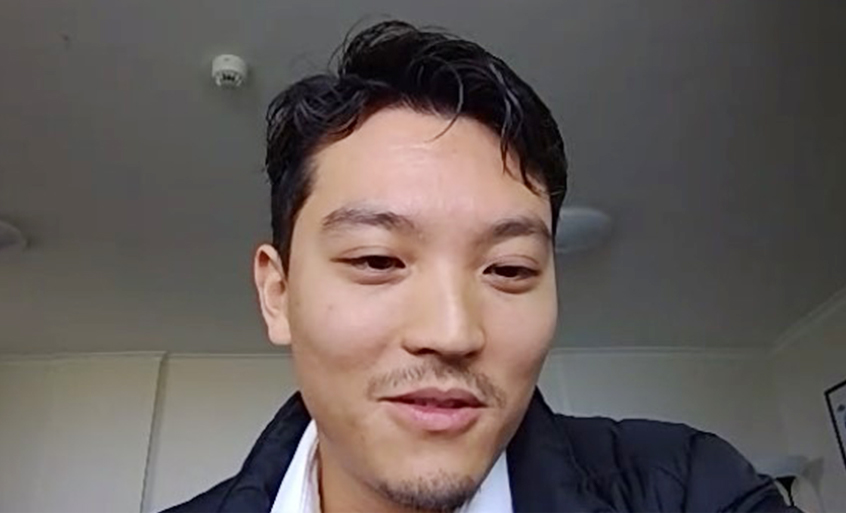 —What have you learned from this experience?
It has been a truly invaluable experience, in a good way. Personal hygiene habits such as hand-washing, gargling, and wearing masks that we have learned over the last few months in this new normal of co-existing with COVID-19 were not practiced in Australia, but are now becoming prevalent. Business-wise, the hotel industry will remain in a very difficult situation. As with the tourism industry, it remains uncertain how much of an impact the global shift towards telecommuting and the evolving needs of business people on business trips will have on the hotel industry.
In Australia, the government has taken a strong stance on prioritizing human lives and preventing the occurrence of a second or third wave of COVID-19, and has thus issued clear guidelines to that effect. I believe that some time is needed before Sydney is reopened to visitors from overseas again. People say overseas travel as in the past will only resume in 2023 at the earliest.
Communication is Key in Emergency
—What was your biggest challenge in responding to the COVID-19 crisis?
The guidelines issued by the government seemed to have been interpreted differently by each hotel. Several hotels in Sydney are serving as quarantine facilities, and the guests often communicate via social media and share information about how their hotels are. For instance, some hotels may not allow food delivery from external vendors in the way others do, and the guests also compare other things like the quality of meals. When our hotel got criticized at some point, a third party responded and challenged those claims and defended us. I would say that is an example of Australian spirit.
—Would you share some of your more positive experiences during this time?
A guest placed a handwritten "appreciation letter" on their door. I took a photo of it and shared it with our team. It is also nice to have become closer to the team members. In Australia, in my experience, people tend to separate work and life, but a sense of camaraderie or solidarity has emerged among us during this extraordinary operational period as we sit and wait in a room together as a team and interact with members of the police force and the army.
An Endless Learning Journey, and Future Plans for an Eco-tourism Startup
—As you build a global career, what made you choose TUJ for your studies in the first place?
I had studied abroad for three years in Canada when I was in junior high school, and spent another year in the United States while in high school. I decided to apply to TUJ in order to become an internationally-minded individual who can pursue a career both in Japan and abroad while making use of communication skills in English. A major difference between TUJ and Japanese universities is its strong emphasis on the GPA system, as well as the fact that TUJ graduates receive an American university degree without going to the United States. Another reason I chose TUJ was I had received scholarships.
—Tell us more about your future career plans.
I hope to take advantage of my experiences in the hotel industry to start up a business in the ecotourism sector in the future. My parents are running a pesticide-free farm, and I think it would be interesting to integrate that into a business model offering hands-on experiences along with accommodation.
—Please give your advice to current and future TUJ students seeking a global career.
As an American university located in Japan, TUJ attracts a diverse range of students from all over the world. By learning the different ideas and mindsets of these students and engaging with them as much as possible, we will be able to adapt flexibly as the times evolve and develop the skills to overcome unprecedented crises like the current one. I believe that the ability to engage with a variety of perspectives without sticking to any single solution and to make use of that in your work is a valuable skill that will certainly be useful in the future.