On November 6, Temple University, Japan Campus (TUJ) held a ceremony to commemorate the completion of its new campus on the grounds of Showa Women's University (SWU) in Sangen-jaya, Tokyo. A delegation of nearly 40 officials from Temple University Main Campus (in the U.S.) and Board of Trustees Chair Mitchell Morgan and President Richard Englert attended the ceremony. They were joined by approximately 250 guests on the new campus. The ceremony included a ribbon-cutting and Kagamiwari, the customary opening of a barrel of sake.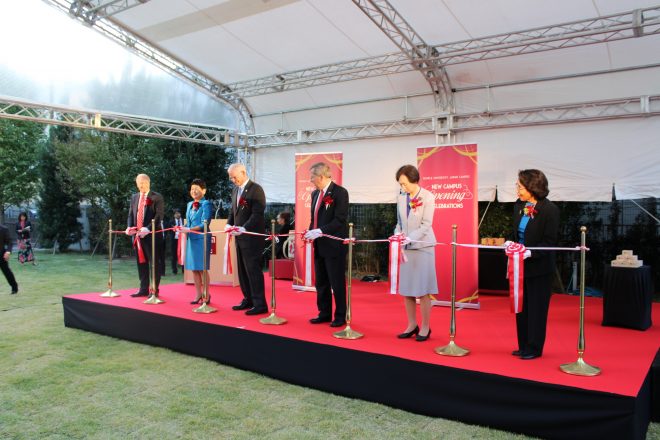 The ceremony then moved to the SWU Hitomi Memorial Hall, where Temple University awarded an honorary doctorate to SWU Chancellor Mariko Bando.
Temple Main Campus President Richard Englert gave the conferral ceremony's opening address. He declared TUJ's new campus in Sangen-jaya, Tokyo and Main Campus's cutting-edge Charles Library as two key facilities completed this year by Temple University. He went on to praise Chancellor Bando, saying, "Through your writing, your public service, and your work as the head of an institution of higher education, you have had an impact not only on yourself and your family, but on many people in Japan and around the world, and have shown us all the way forward."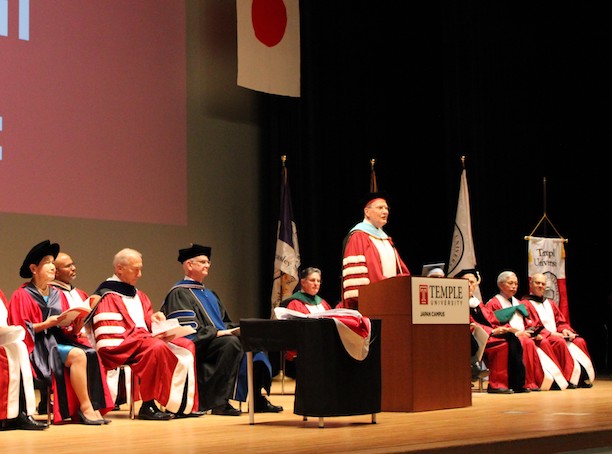 Former Prime Minister of Japan Yasuo Fukuda was present as a special guest, and gave a commemorative speech. Mr. Fukuda's time as Minister of State for Gender Equality and Social Affairs coincided with Chancellor Bando's service as the first ever Director-General of Japan's Gender Equality Bureau. In his speech, Mr. Fukuda reflected on Chancellor Bando's achievements, while also extolling her ongoing work in higher education. "I believe that going forward, Temple University and Showa Women's University will continue to grow and play an ever-greater role in the community," he concluded. Acting Deputy Chief of Mission Nicholas Hill from the U.S. Embassy in Japan also spoke of the embassy's belief that the facilitation of more meaningful interactions between the U.S. and Japan is one of its most important duties. After touching upon the essential role played by educational exchanges, the speech concluded with an expression of the embassy's recognitions on these new steps taken by the two institutions. "Once again, congratulations on the opening of this beautiful new campus. I wish you the best of success as you begin the next chapter of this distinguished university's history."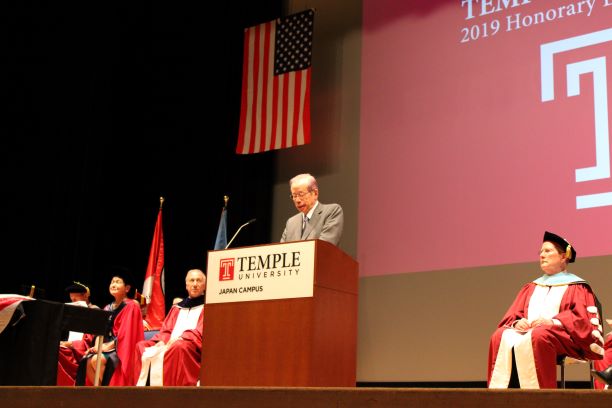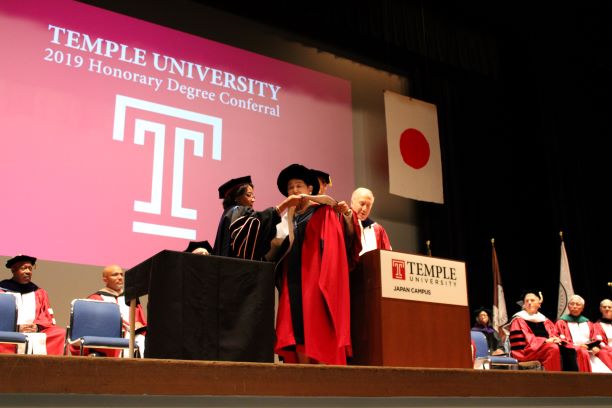 The degree conferral ceremony at the Hitomi Memorial Hall was graced with a celebratory performance by a quartet from The Philadelphia Orchestra. TUJ served as an official education sponsor of the orchestra's tour of Japan.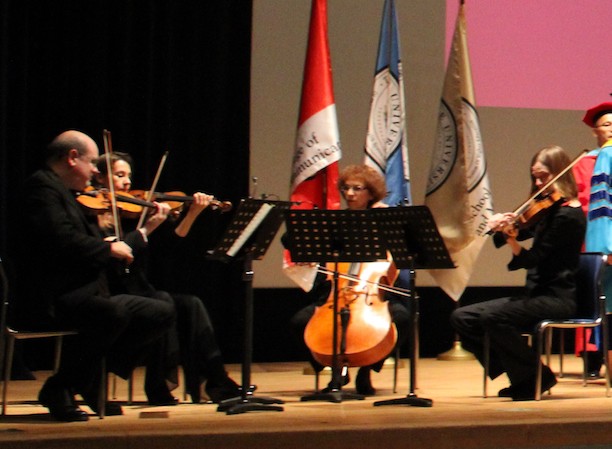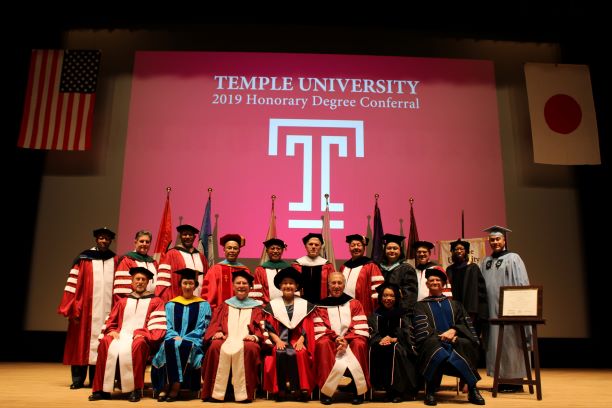 After the conferral ceremony, an evening reception was held at the new TUJ campus's student lounge and cafeteria, where over 300 people gathered to celebrate the new journey upon which TUJ is embarking, bringing the day's events to a fittingly convivial close.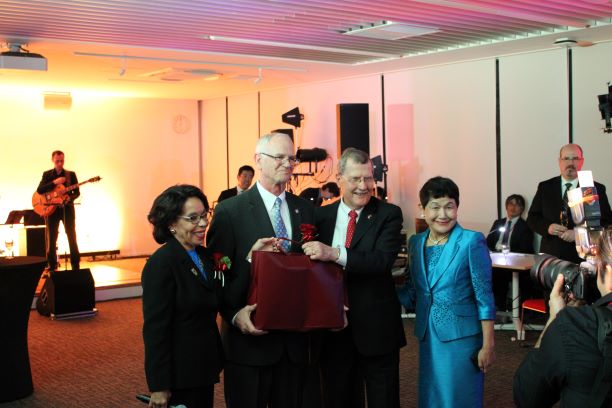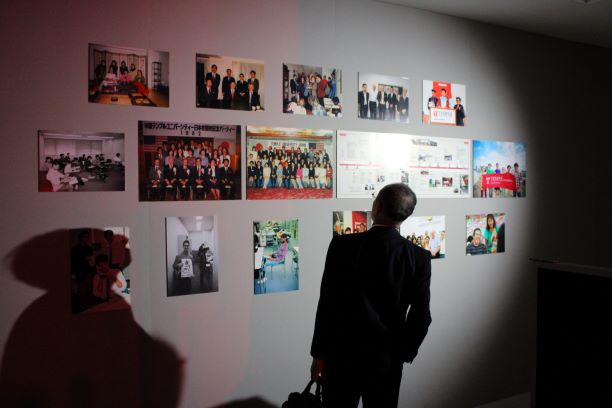 Photography by Derek Peco / TUJ senior Communication Studies major