A student from Temple University's Main Campus in the U.S. has finished a 10-week internship at Amazon Japan from May 27 to July 31 as part of the Amazon – Temple University Internship Program for the first time in this summer. The intern, Nhat Quang Tran, originally from Vietnam, is a junior computer science major in the College of Science and Technology at Temple's Main Campus. Reflecting on his experience, he says, "I was able to take part in a cutting-edge business project in which I learned a lot. And I like Japan now more than I did before I came here." In coordinating the internship program, Temple University, Japan Campus (TUJ) serves as the host for the short-term study abroad; while taking an introductory course in Japanese language at the campus, a student can participate in an internship at Amazon as a credit-bearing course.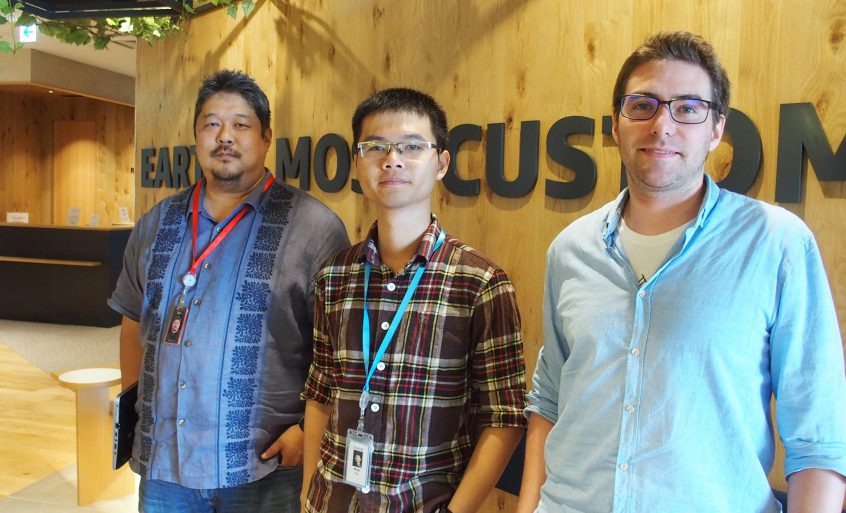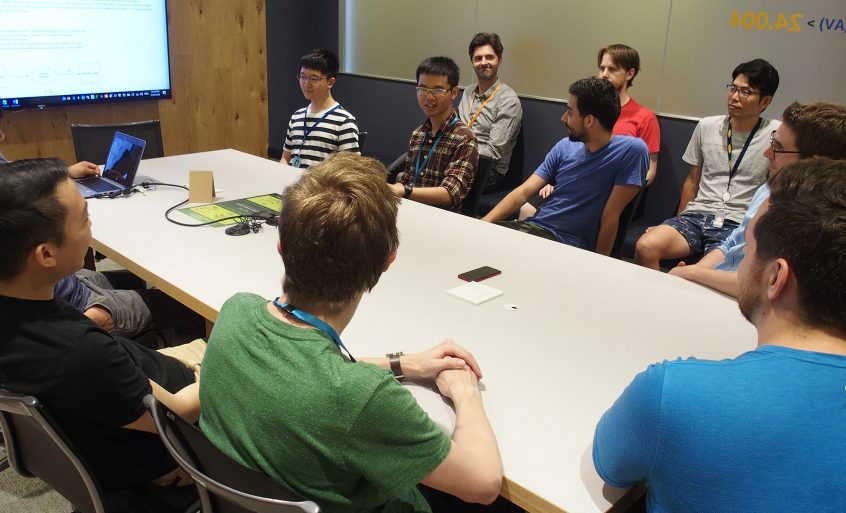 Tran was assigned to the APAC (Asia/Pacific Rim region) development team for the cloud-based Alexa voice service that Amazon has developed. The team consists of 14 people from 11 different countries including the U.S., Belgium, Denmark, the UK, China, and Japan, and is responsible for developing new functions for users in Japan, Australia, and New Zealand. For Tran, born in Vietnam and now studying in the U.S., it was a great opportunity to be part of a team in an actual business setting in Japan and use his own expertise in a diverse, global working environment.
Ben Lee, Manager of Alexa APAC and Tran's supervisor, said, "Our team operates in Japan, but we choose interns based on global selection criteria. The students need to be highly skilled, not just in English but also in computer science, leadership, and their approach to problem-solving. He did a great job and we were happy to have him on the team." Intern mentor Pierre Hennau noted that "in Japan, recognition of kanji, hiragana, and katakana is among the issues that the project is tackling in order to improve the quality of Alexa conversations. The environment at Amazon is diverse and global: one third of the members of the company's engineering teams are women, and people from roughly 50 countries work at the company. "No surprise, but I never expected it to be this good. I got to work on a 'real' project in developing functions that customers will actually use," said Tran.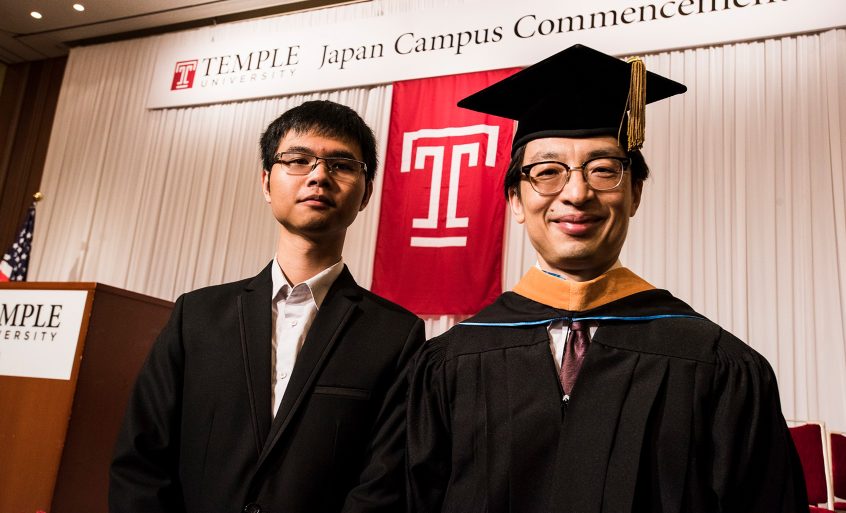 On June 2, Amazon Japan President Jasper Cheung delivered the keynote speech at the TUJ commencement.
TUJ Dean Bruce Stronach said, "I am very pleased that the initial Temple-Amazon Internship went so well and we are looking forward to continuing to offer the program. It is a great partnership between a truly global company and a truly global university, as we move forward at the new campus in Setagaya-ku."
As part of career education, TUJ's Career Development Office, in partnership with more than 100 companies, embassies, international organizations, nonprofits, NGOs, etc., assists more than 200 students with internship programs every year — primarily long-term internships — both credit-bearing and non-credit bearing.