In this monthly column, George Miller, TUJ's new Associate Dean for Academic Affairs (ADAA) from August 2018, shares what's going on at Temple University, Japan Campus (TUJ) and with his new life in Tokyo. To start off, he introduces himself and tells how he got to TUJ.
---
My path to TUJ was not a traditional academic route.
I grew up in Wilmington, Delaware and I looked at The News Journal nearly every day. During the 1980s, it was an amazing newspaper, loaded with some of the top photographers in the United States. I saw the images they created and I was inspired. I wanted to be a journalist.
After I graduated from college, I found myself working as a photojournalist for a newspaper in nearby Philadelphia and I frequently ran into photographers from The News Journal. It was a thrill. Fred Comegys? Pat Crowe? Jim Graham? These guys were legends, and not just in tiny Delaware. Fred was the National Press Photographers Association photographer of the year in 1985.
I spent time in their newsroom over the years and became friends with some of the photographers at The News Journal. One, Susan L. Gregg, wound up leaving the paper to become a professor at Wilmington College (now Wilmington University). And in 2001, after I ran into her on an assignment, she asked if I would be interested in teaching photography at the college.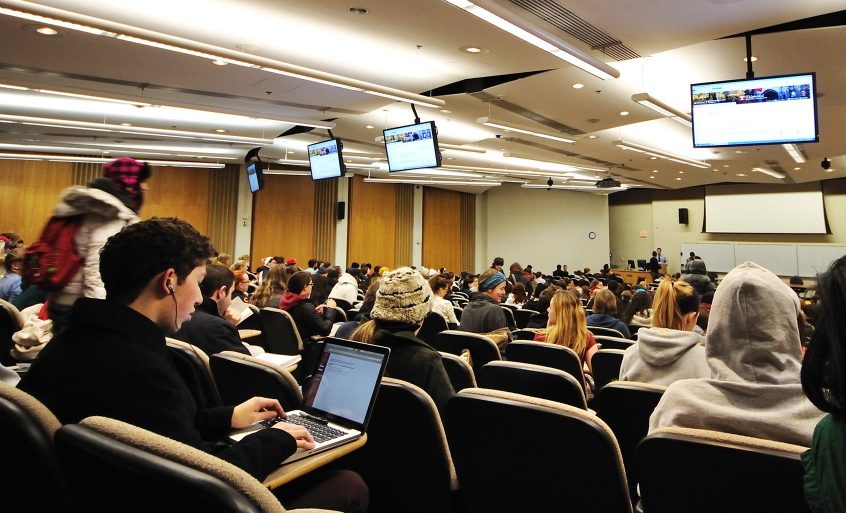 I had never taught before. I didn't know if I could do it. I was comfortable with my photography skills but I'd never walked people through the process of seeing, composing, properly setting the camera and digitally manipulating images. And I had never explained photo theory, the understanding of what made images good.
Most importantly, I had never learned pedagogy. I had no knowledge of how to teach, or how people learned.
So I thought about the teachers that I had studied under, the people who had an impact on my learning and understanding.
There was Jim Thompson, my high school photo teacher and baseball coach. He always said, "Don't just practice. Practice perfect." Do everything the right way, he said, over and over and over again. That's how you master things, whether it's fielding ground balls or snapping images.
Andy Ciofalo, with whom I took several classes at Loyola College (now Loyola University), challenged me to do things on my own. He gave me tasks without a lot of guidance and it was my job to solve problems and finish the job. It was empowering.
Michael Shapiro, my primary instructor during graduate school at Columbia University, created the most dynamic learning environment. He walked us through ideas but he also brought things to life by performing mock press conferences in classes and through other techniques. It was education but it was also so much fun.
I planned my first class as a teacher at Wilmington College with these people in mind. I took the best aspects from each and applied them to my teaching style.
It was rough at first, as it's impossible to really appreciate classroom management until you have to do it. I learned quickly though. And a few years later, I left the practice of journalism to go into academia full time. I became a journalism professor at Temple University in 2007.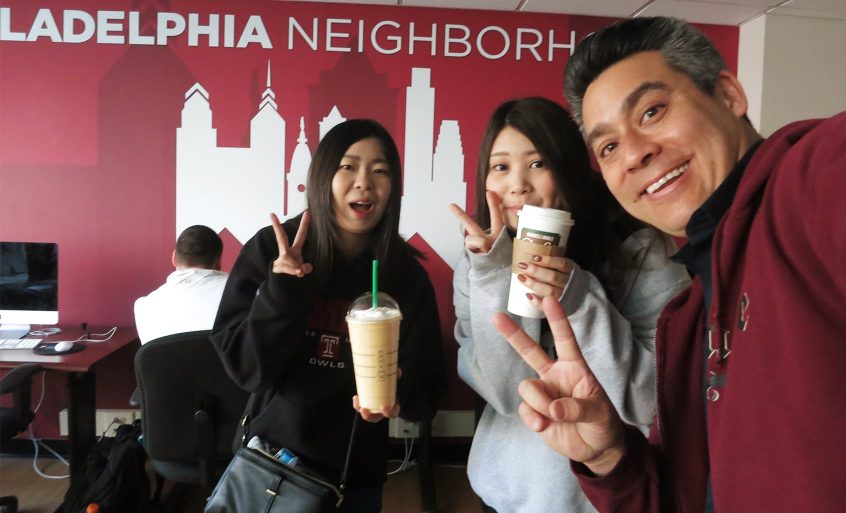 With every class I taught, I learned a lot. I saw the ways that students reacted to lessons, so I adapted. I adjusted my lectures after every class session and I altered my syllabi every semester. I modified assignments, brought in new ones and tossed aside the assignments that failed. I designed new classes to suit the students' interests and the realities of the industry.
Every class and every semester has been a new experience, which keeps me fresh and on my toes.
I have to constantly change, as journalism is constantly changing. Every instructor must adapt to the students, who are also constantly evolving. They learn differently now, thanks to different technologies and different life experiences.
It is a massive challenge to stay ahead of the world.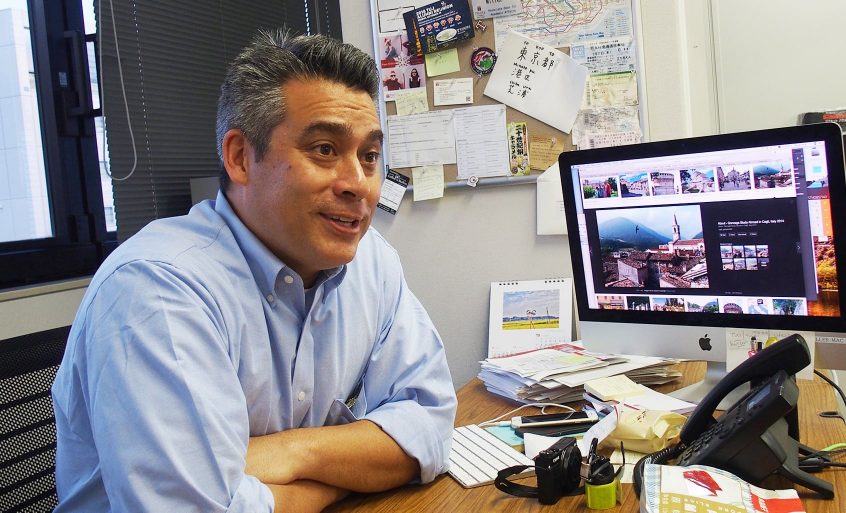 In August, I became the associate dean for academic affairs at TUJ. I now oversee the faculty and many of the support staff who make this place run smoothly. It's a huge job. And again, I find myself in a similar situation; while I have held administrative and leadership roles in the past, no one has ever actually taught me how to be a leader.
I think about the people I know who have been effective leaders, able to get the most out of their teams while keeping everyone excited and challenged. It's difficult, as the best leaders stay in the background. They quietly make things happen so that people can do their best work possible.
I'm fortunate to walk into a situation where the foundation is already very solid. Dean Bruce Stronach and the other leadership here, including my predecessor, Alistair Howard, have built up enrollment, academic standards and financial stability.
My job is to let everyone know how valuable they are to this university, and to make sure they have the support they need in order to make this a positive learning environment for the students.
Now, I find myself in the position of coaching my employees who have their own staffs to lead, and I'm trying to set a good example for what a leader can be. I try to subtly teach them that everyone's opinions need to be heard and considered, that the machine runs the smoothest when everyone buys into the mission, and that humility can be a powerful tool.
I've only been with TUJ a few months. I'm really happy here. And I'm learning every day.