Temple University, Japan Campus (TUJ) started the "It's On Us" campaign from fall semester 2018 with the aim of eradicating sexual assault within the TUJ community. The campaign at TUJ is part of the Main Campus in Philadelphia's second year of "It's On Us PA" initiative begun in April and funded by approximately $25,000 from the Pennsylvania state government.
Launched by former U.S. President Barack Obama in 2014, the "It's On Us" campaign is a movement that encourages everyone to make a personal commitment to end sexual violence on college campuses. The campaign has been implemented on more than 500 campuses across the country, and Temple Main Campus has participated since 2017. From this semester TUJ has begun distributing fliers and cards at new student orienations and hanging posters around campus that draw attention to the issue of violence and sexual assault. Awareness seminars and trainings are being planned for next year.
Deputy Title IX coordinator on TUJ campus
Sexual violence on college campuses in the U.S. is considered a form of gender discrimination which is prohibited under the Title IX civil rights law. U.S. colleges and universities receiving federal funding are required to have a Title IX Coordinator on campus to promptly respond to and support students making Title IX claims, and to report these incidents to university officials. Effective July 2018 Nicole Depres has been designated the Deputy Title IX Coordinator at TUJ and will report in this capacity to the Title IX Coordinator on Main Campus. As Director of the Office of Student Services, Depres has more than ten years experience with student to student conflict and student care matters at TUJ. As the Deputy Title IX Coordinator, Depsres will serve as the point of contact for students and members of the TUJ community to report incidents covered under Title IX, such as sexual assault and dating violence, and she will coordinate with the Main Campus in handling cases in accordance with U.S. law and university regulations.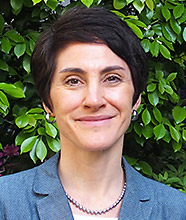 About 40% of TUJ students are from the U.S. and another 20 % from more than fifty countries outside Japan. TUJ embraces diversty and considers its student demography as one of the school's major strengths. TUJ has a variety of support services to address the needs of students with various religious and cultural backgrounds, gender identities, and disabilities. The appointment of the Deputy Title IX coordinator aims to further enhance support services for this diverse student body at TUJ.