This lecture investigates the unsaid in Immanuel Kant's "Critique of Pure Reason" as well as the possibility of a certain philosophy of language, history, and logic. Join the author and professor Marc Peeters from the Université libre de Bruxelles in Brussels, Belgium, TUJ adjunct professors Jordanco Sekulovski and Takeshi Morisato, and translator and Ph.D. candidate Pierre Bonneels in a lively discussion that celebrates the publication of the latest work by professor Peeters, published by Chisokudo Publications in the book series "Studia Philosophica" edited by professors Sekulovski and Morisato. The program will include an Introduction by professor Morisato, an in-depth presentation of the book by professor Peeters and a panel discussion moderated by professor Sekulovski.
This lecture marks the recent publication of "L'Architectonique – Kant et le problème logique de l'ontologie dans la Critique de la Raison Pure" by professor Peeters.
Date:

Wednesday, March 22, 2017

Time:

17:30-19:00 (door opens at 17:15)

Venue:

Temple University, Japan Campus, Azabu Hall, The Parliament

Cost:

Free

Language:

English and French (translation provided)

Registration:

Not required
Presented by Temple University, Japan Campus, l'Université Libre de Bruxelles (ULB), and Chisokudo Publications.
About the author Marc Peeters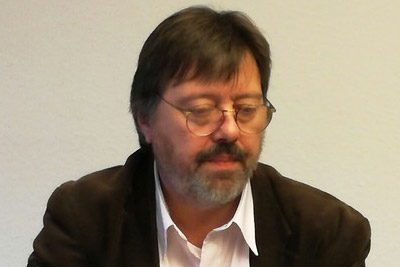 Marc Peeters is a professor of logic and formal ontology at the Université Libre de Bruxelles (ULB) . He is the author of numerous works, monographs, and commentaries dedicated to Kant, Descartes, and Lesniewski. Prior publications include "Discrépance et simulacre- Kant, Lesniewski et l'ontologie."